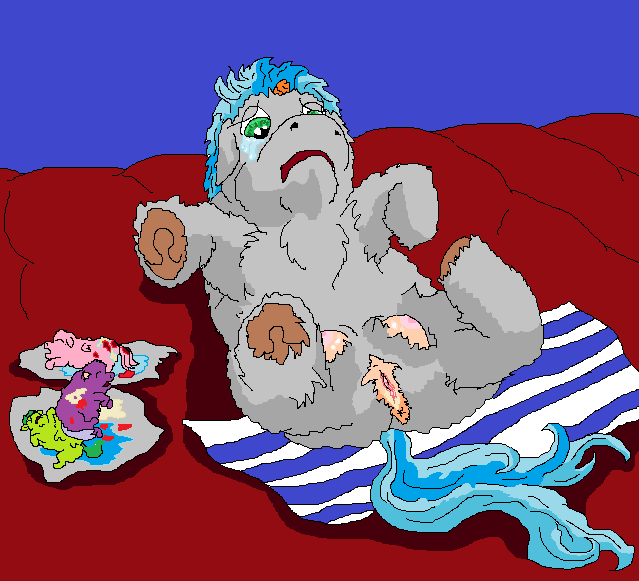 Why are she on her back ? :v
Probably for owner's convenience.
Skin her milky places and tell her if she doesn't feed her foals, they'll be enfie-babbehs
"Buh wub aww da babbehs. Of couwse gonna gib wub and miwky tu aww …"
smacks her face
"Don't talk back !!!
-Huhuhuuuu…"
No particular reason-throws scalpel to ceiling smiling-
Her left back leg concerns me more!
YEEEEEEEEEES !!
but maybe it's due to previous abuse :v
Why is she crying? She gave birth and her daddeh isn't feeding her her own foals. She should be happy.
Ungrateful bitch

Get home, see this
wat do?
Step one: grab towel
Step two: wrap foals in towel
Step three: grab mare by scruff and place in trash can
Step four: take towel wrapped foals and place on her stomach in trash can
Step five: enjoy your quiet house
Apply bag balm to vulva and udders, give nonsteroidal antiinflammatory pill, then go back to posting fake medical info online to cull hillbillies.
I'm just glad that one of the artists from before the fall of fluffyborru has decided to come back to us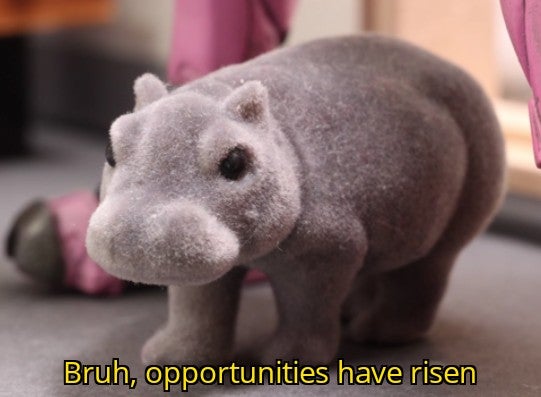 No D: my towel ;n;
(I mean, not mine, but if it would happen to me I would be sad)
He was here since October