I either want to see this or Sandman's Death when I die
No other option would be as good
There's one better.
DEATH from Diskworld.
Terry Pratchett's Death of the Discworld?
It's not a bad option but…
I either want a sexy goth or an adora-dumb horse to tell me I'm dead
"WOULD IT HELP IF I TOOK MY ROBE OFF?"
(Skeleton man in robe starts stripping)
This was all I could think of when I pondered sexy skeleton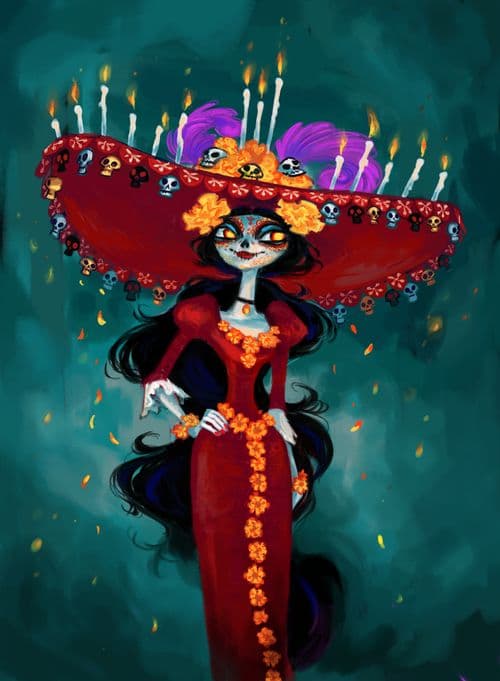 Ooh, La Santa Muerte, excellent choice!
Though effectively the same as Gaimen's Death, but with a different outfit.
Pratchett's Death is a cool guy and all, but cute perky Goth Death wins hands down.
(And watching Death lay a verbal beat down on Dream in the first Sandman is one of the all-time great character intros.)
Edit: second favorite Death moment is her talking to Emperor Norton while wearing his hat.