She looks like she is staring at a Communist leader on a poster.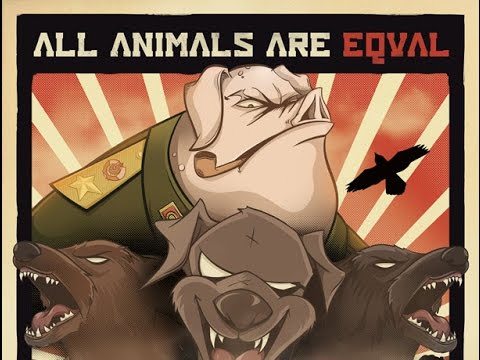 BUT SOME ARE MORE EQUAL THAN OTHERS.
FOUR LEGS GOOD.
TWO LEGS BAD.
"Buh…buh…babbeh hab tu and tu weggies befowe meanie piggie taek tu weggies 'way! Babbeh nu am baddie 'cause meanie taek weggies!!!"
Napoleon: it doesn't matter! Our most esteemed colleague Squealer has stated upon oath that your "babbeh" (so-called) was spotted just yesterday in the company of, and conspiring with, the known enemy of the state, Snowball!
Verdict: GUILTY!
Sentence: SUMMARY EXECUTION, to be met (THUD *SQUEEEEEEEEEEEEEEEEE!!!) Immediately!
Court adjourned.
Fluffies are dumb and arrogant enough to be in charge of the Soviet nuclear energy sector.
Because what other creature would tell the supreme leader, who can disappear anyone, that he isn't being sufficiently loyal to the state when he demands to know why a reactor went into meltdown.
Artist-Kun hugboxes are so rare but so nice