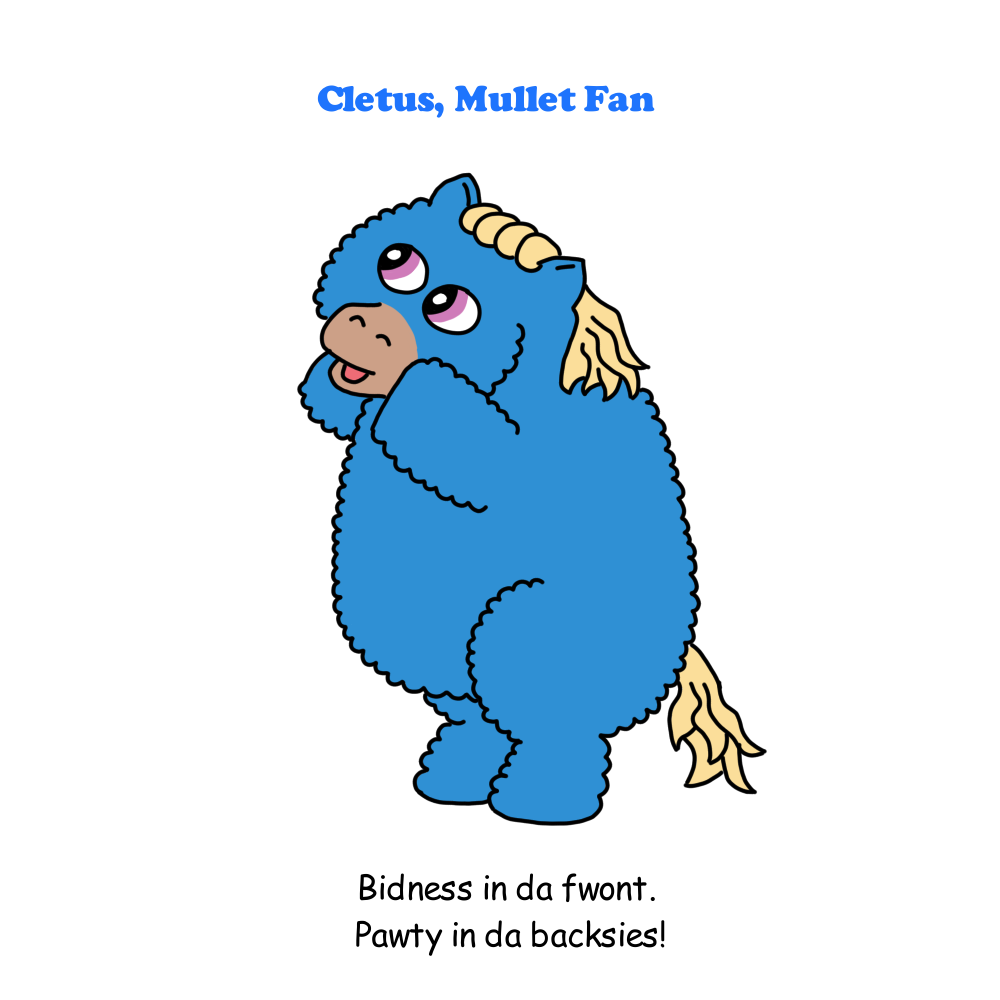 A beautiful earthy fluffy reaches up to you, requesting upsies.
His soft cyan fluff gently caresses your arms. His pale purple eyes look with love into yours.
His mane is like pale gold, and styled into… a mullet…
"Hewwo! Fwuwwy am Cwetus! Nice-mistuh bwandon gib Cwetus pwettiest mane ebbah!"
Cletus is an absolute sweetheart; intelligent, kind, obedient, and endlessly polite. He will fall in to a conniption fit if any attempt is made to style his mane differently than his beloved mullet.
Cletus will require an owner of unique taste, but ownership will be highly rewarding.