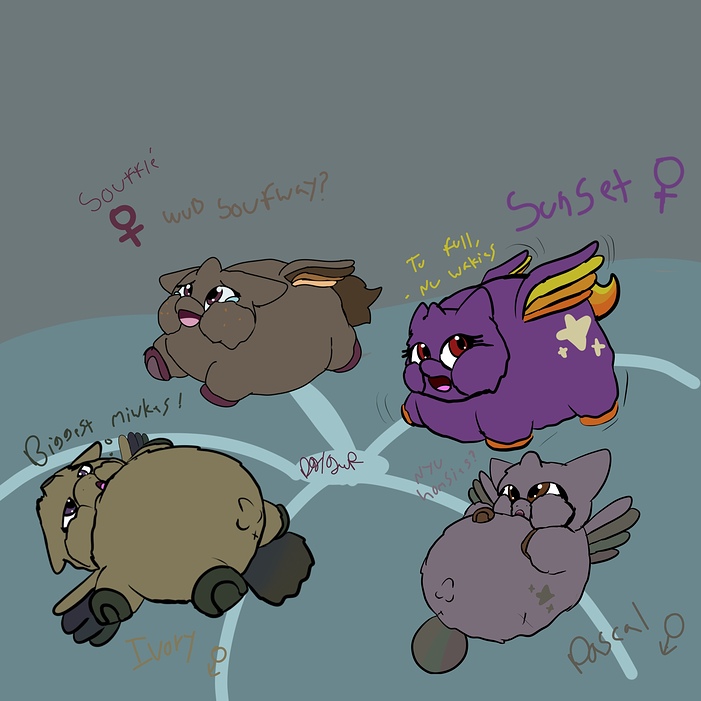 Dran in @NekuChan 's artstyle because Full of milky babies are so round and rotund .
•Adopt rules •
you must atleast have 2 works in your gallery in order to adopt from me.

Must use the adopt.
A feral herd left behind what they consider " Munstah babbehs " to rot, When i found them , They were skin and bones! but Luckily I was able to get them Heathly and full and ready to be adopted.
TAKEN Soufflé : the runt out of the group, Her mom discarded for being a poopie fluffy as well as being born with one wing.
TAKEN Ivory : The biggest boy out of the group , The tip of his horn was stomped off by his mom after realizing he was a munstah .
TAKEN Sunset : the twin sister of Pascal , Sunset was the only babbeh to go wound free from they're mummah.
TAKEN Pascal : the twin brother of Sunset, Pascal wasn't in the best condition when i found him. His and sunsets mummah stomped off his back legs . making him rely on His two front legs.