If it's true, it's pretty depressing, I hope he's alright.
Damn, that's messed up on so many levels. I feel bad for the guy. Hope he can recover from it.
no idea of who you are :v (sorry it sounds a little bastard xD → I'm just "new" and I didn't use the booru)
jesus christ i almost had a heart attack until i saw your comment. i thought it'd happened to him AGAIN. happy to see it's just a repost.
so, for context, MrPaint, the guy behind the Smokey comics, had been on the booru for about 8 months to a year when he suddenly up and vanished for a while.
a few months go by without any hint of where he went when this popped up on the front page. imagine our shock when we find out the dude had been t-boned by someone while driving and it had given him some memory loss in addition to the other damage. during his recovery someone had brought him his laptop and he stumbled across his Smokey comics which eventually led him back around to the booru. eventually he left again and we haven't heard from him since.
i only remember talking to him a few times on skype back then but he was a pretty chill guy, i always wondered what happened to him after he vanished again, but that trail's been cold for a while now.
wherever you are, godspeed, MrPaint!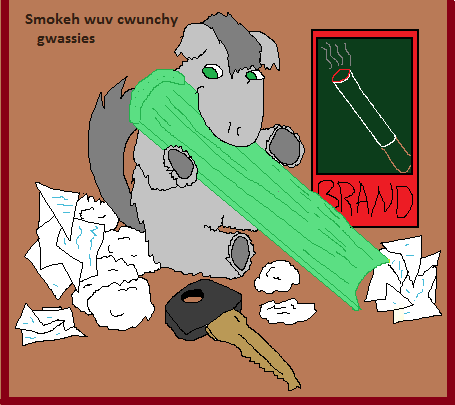 Godspeed, I hope he's doing well currently…
[Salutes]
Holy shit, it basically rebooted him. I guess seeing fluffies for the first time a second time, makes you question yourself.
Hope they're doing alright, at least.
I'm sure there's quite a few people who wish they could forget about fluffies. Not sure they'd be willing to go this far, though. Like I said, it's messed up. I can't imagine what losing entire chunks of your memory is like. The same thing happened to Frankie Muniz. He doesn't remember a thing about his Malcolm in the Middle days.
This might be in poor taste, and if it is, I apologize in advance, but, refresh my memory, did MrPaint do a lot of stuff about fluffies getting reset or derped? Because if he did, it would be extremely ironic now.