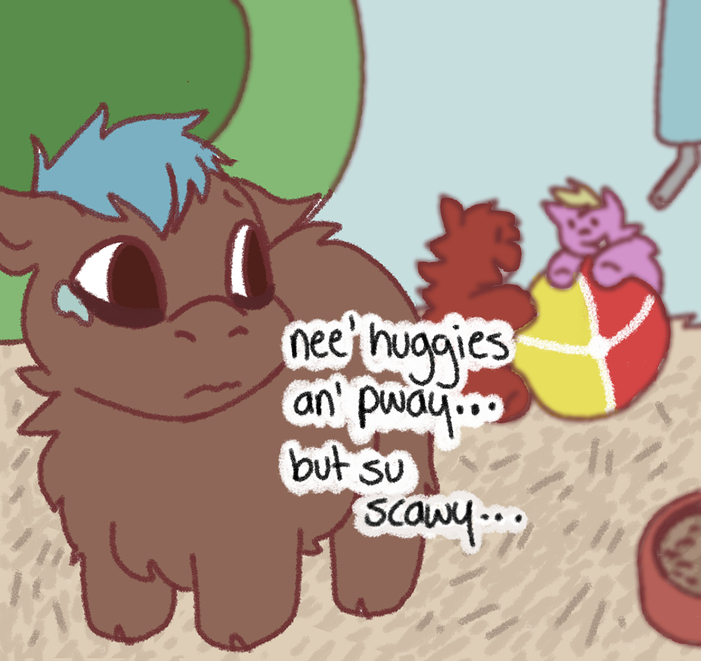 social anxiety in fluffies. unlikely by design - but i wonder if its possible to go against their programming and create a fear of all other fluffies. sort of like ultimate social isolation - the fluffy still desires love and play like normal, but has a mostly unreasonable fear of interacting with them due to past trauma.
so, like humans, i guess.
this one took a tiny bit of perspective. thank god for the gaussian blur effect.