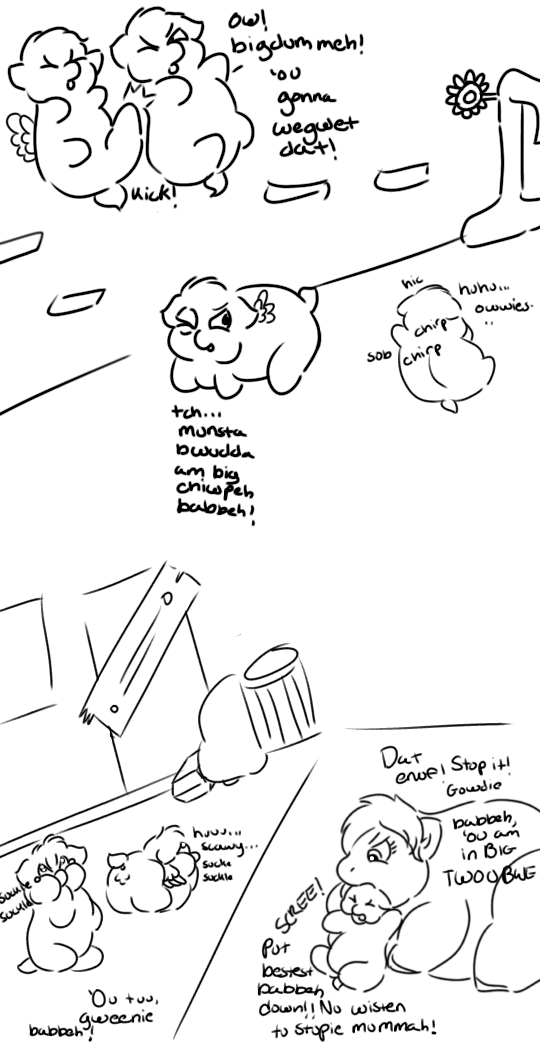 Looks like Greenie finally got the upper hand and managed to kick his bully brother away. He's even crawling off to the corner crying like a little filly with his tail tucked between his legs! Curling up into a ball in defeat sucking his little hoofsie.
Either way, mummah will not stand for this and ends up scolding BOTH babies for being bad and fighting each other.
Babies are for huggies and love! Not fighting with lots of owwies!