Hey look, goods exceeding the value of most nations outside the G20.
I could've sworn I've seen this somewhere before.
I've posted it on funnyjunk before and it's from flufflebooru
Is it by you or someone else?
I know this is in our archive but don't have the artist name on the tip of my tongue.
It's by jberg360, and the ID number is 29965
Funnily enough 29966 is a shit-edit of this, which also looks like it was created by jberg360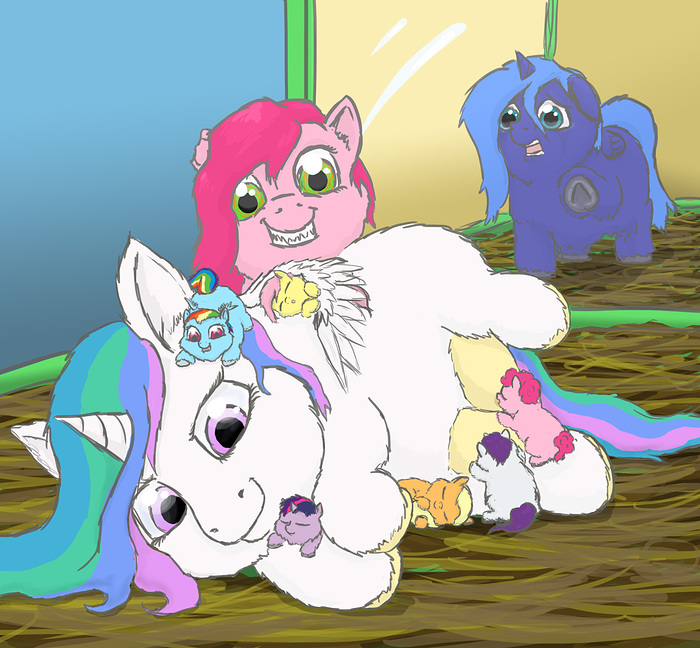 Was that pink cannibal was there before? I remember seeing one without that.
When you time travel back to see the only time you were ever loved, and accidentally Twilight Zone Walking Distance'd yourself out of it.
Wait wait hold up! Is this the original image? Or edited?
Top one (without the cannibal flufffy) is the original, and the one further down in the comments is a shit-edit made by the same artist.
But name of said artist lol we just talked about this haha who's the artist?
jberg360 is the name of the artist.