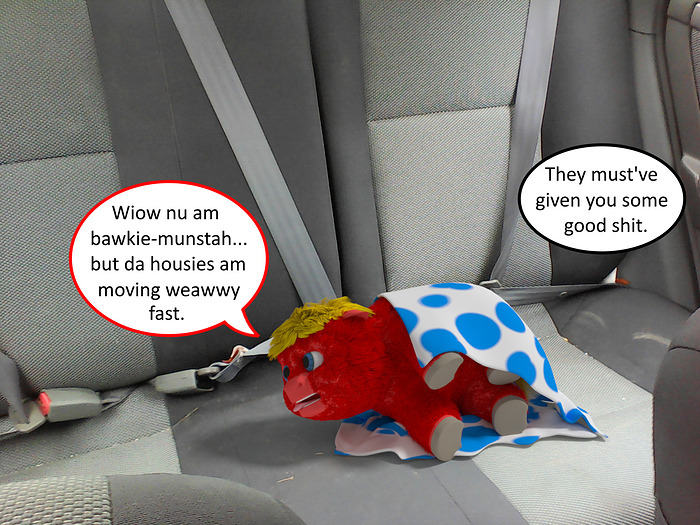 After taking him to the vet they told me his lumps had become infected and had to be neutered to prevent the infection spreading. They also managed to repair the damage to his asshole after the feral tore it open but will need to have a bandage soaked in medicine taped to his butt for a day or two while it fully heals.
When I picked him up he was still completely messed up from the anesthetics, babbling about whatever popped into his head and trying to fly, insisting that his wingies might be small but he could do it if he tried hard enough. He didn't seem to hear me when I said he wasn't a pegasus.
Also, does anyone know the best way to let a fluffy know they're lumps are gone? I know they get quite distraught if you neuter them when they're older.