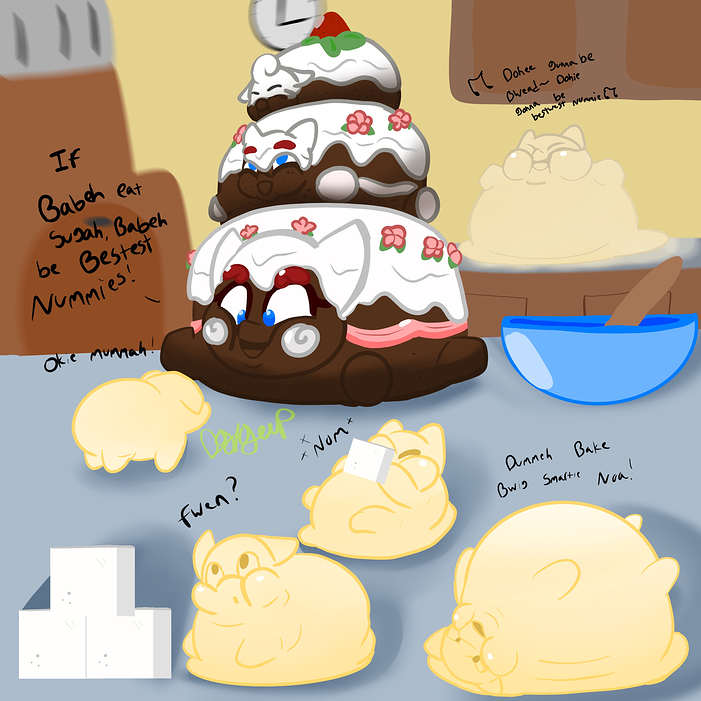 My Entry for @Lothmar 's 'Great Breadfluffy Bakeoff 2022'
A Family of bakers are Preparing for the fair in town by baking Delicious treats. They've just Finished Baking a Doughy Fluffy mare and her 2 Doughy babies into a 3 tiered fluffy Chocolate Cake with decorations!
While the Doughy fluffy in the back is awaiting to be Baked into Cornbread. The mother cake fluffy encourages her young to eat sugar cubes In order for her young to grow Quickly and become delicious Treats.