And I don't know WHY I find these so entertaining/funny. I mean, I should be having some serious sympathy pains here…
Because fluffy genital torture is always hilarious!
That fluffy looks like he's ready for a good old fashioned ripping.
Oof. Gotta be awful to have urine forced through the erection, and extra discomfort because of it.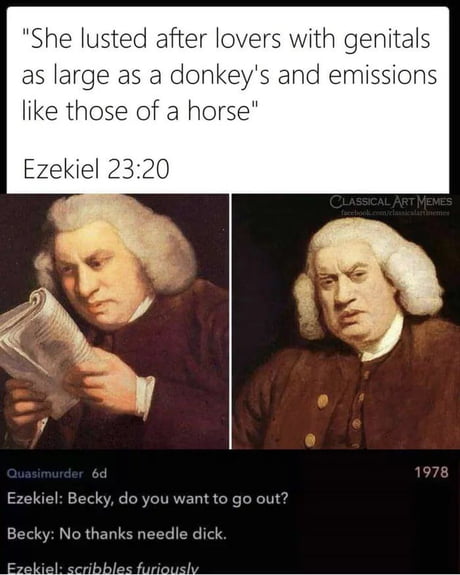 Yeah, that basically sums up genital abuse for me.
God has called upon me and I must turn from the pagan way back to the ways of our father… and read the fucking bBible because Holy shit I can't believe that lvl of savagery…
And that's just one passage. Old Testament God didn't take holy sh!t from nobody.
Bro… I gotta get on that LMAO
…ball slapping? Is it Thursday already?
This is so awesome! His expression as he throws up is such a perfect example of how genital abuse doesn't need to be gory to be effective. We really need more art focusing on fluffies reactions as they get racked in the nuts!

@NekuChan My favorite bible verse is "And thou shalt eat it as barley cakes, and thou shalt bake it with dung that cometh out of man, in their sight." Believers often try to claim that it means using the dung as fuel for cooking, but no - the original Hebrew is absolutely clear that it's about baking the human dung into the bread.