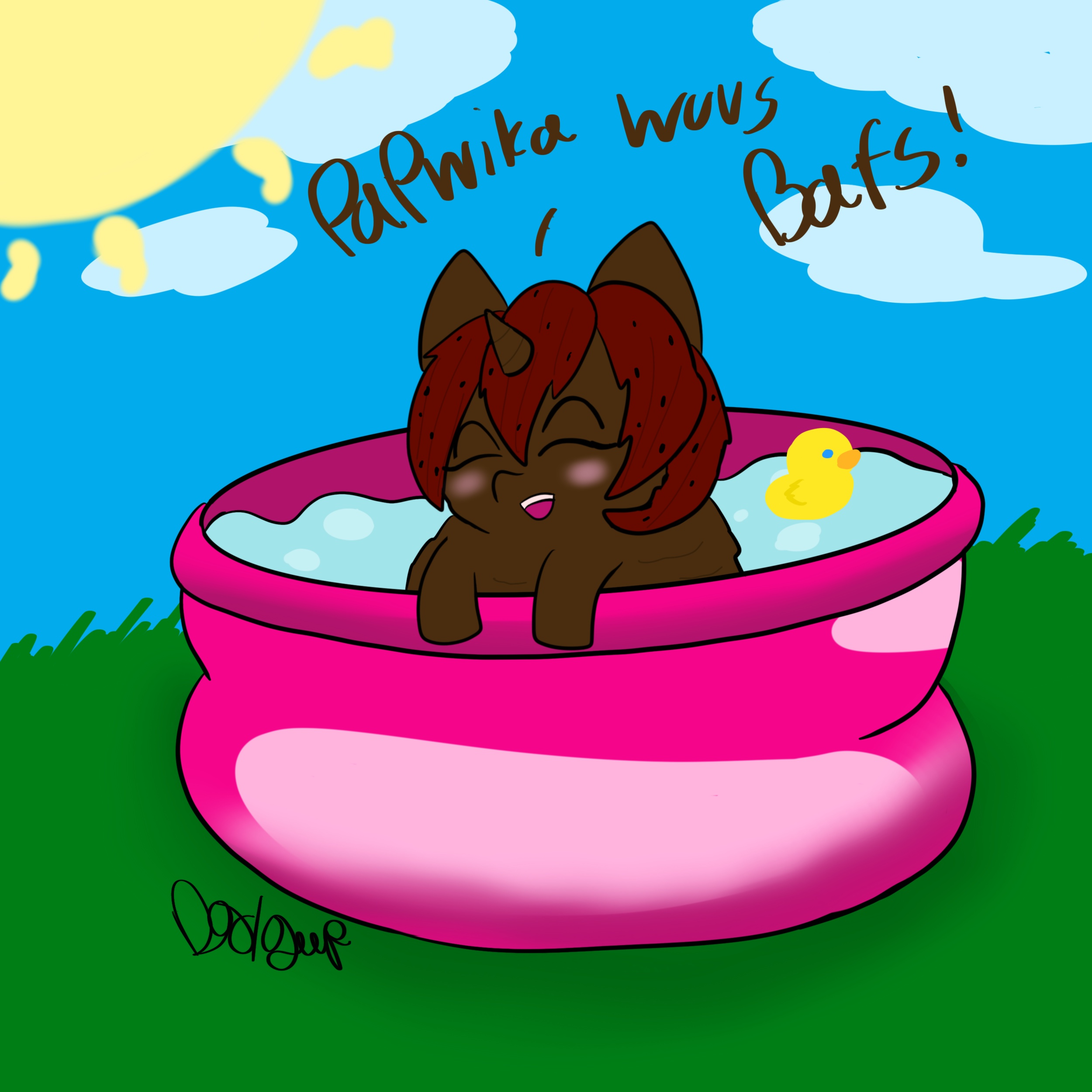 Giving paprika a bubble bath, she loves bubble baths oddly enough.
Disgustingly cute.
And most fluffies abhor water, so its nice\unusual to see one enjoying it.
I am the Embodiment of cuteness
We could do with more fluffies enjoying water! : D
Tempted to draw a kitsune fluffy ( Rambo) playing in the bath now.
Awww she even got a rubba ducky

Getting the soup stock going I see.

Got the water s1ow boi1ing in the sun with a dash of paprika.
Mane gives me waterme1on with seeds vibes.