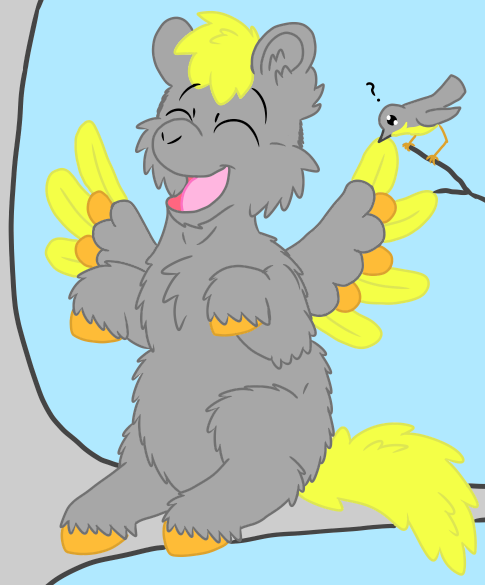 The one pictured here is based off of an Eastern Yellow Robin.
These pegasi tend to perch in trees, and have a better sense of balance so they're less likely to fall off. But if you're looking to adopt a songbird fluffy, keep an eye out at the bases of trees where they tend to perch and you may find one injured and asking for help. Hooves aren't as good at perching as bird feet are!
They're more of a wild variety, so unless they're injured or sick, or looking for help, they likely won't approach a human.
They make very pretty, pleasant chirping songs when happy, or when courting another fluffy. They're very sweet and laid back when hand-raised by humans, so they're sometimes used as therapy animals that visit hospitals and such.