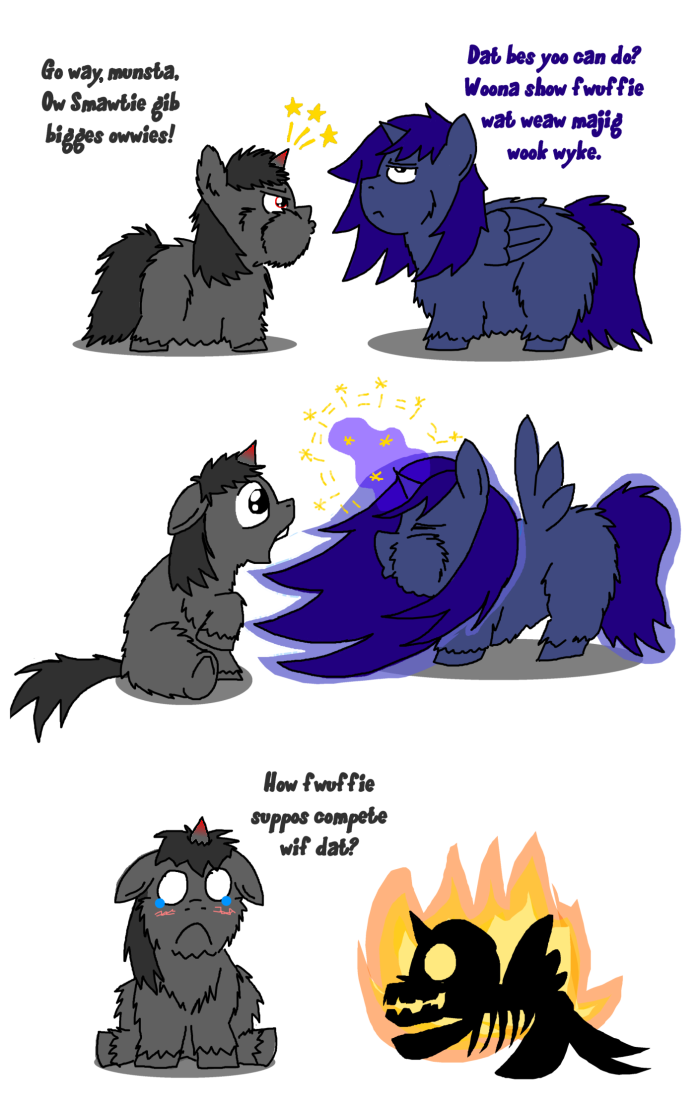 That's because she just holds it on her cheeks
It's like those poor souls who hold farts in too long and explode.
Break off the horn once she's cooled off and wear it on your own.
If it's too dry crumble it to ashes with your hooves, rub your horn in it as your part it into lines and then Snort it to take in the power.
Nice!


Reminds me of the Fantastic Four - Human Torch playset consisting of a lighter and a can of lighter fuel.