I love it when fluffies become nummies.
(Suggested tag: "Fluffies-as-food")
I love hearing the fluffies expressing their agony in Spanish, nice!
Imma be this part's Neku, aight? aight
"Screee, too dawk nu wike"
"Screee nu wike swide"
"nu feww pwetty"
" * A few hours later* "
"fwuffy nu feww gu, nu wike tuwn to wawa"
"nuuu, mawe no am mawe, has ugwy special wumps"
ALERTA DE TRAPO!! ALERTA DE TRAPO!! :'v (?) hasta ahorita se fija? lmao
Translation:
Blue: Nu wike dawkies!! Nu wike swide!!
Yellow: Nu feww pwetty!
Blue: Nu feww fwetty… fwuffy nu wan be wawa!!
Yellow: Nuuuu!! Mawe nu am mawe!! Mawe has ugwy speciaw wumps!
damn you beat me >:v but k xD I was sleepy and didn't read all the comments.
From a technician stand point they should be dead already…but it make the comic so much better as they try to make it through the snake
Ohh i see that lil shitty besteh babbeh corpse

they are now slowly been digested

Always go with the more entertaining option. Realism is a crutch.
jajajajajaja pero que pelotudos gracias por tan buen trabajo
hahahahahaha cual trapo??
bueno técnicamente no lo fue ya que no se fijaron bien xd
Te aplique la del Joseph Joestar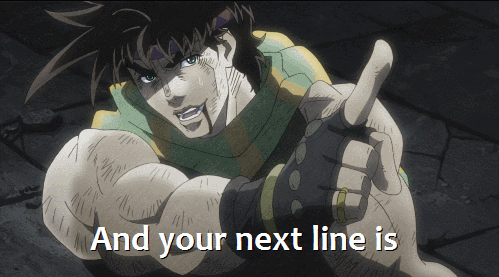 (Sorry Neku, I swear next parts will be yours to translate )
NA-NANI!!!??
ajá! Se mamó :'v eso me pasa por no leer completo x'd
Na, no se apure :3
Unfortunately for them, none of them were named Lemingwinks.
Ese momento donde te das cuenta que la pagina de ADMIN es despues de fluffycommunity

HAha esta conmadre cuando se da cuenta que era vato