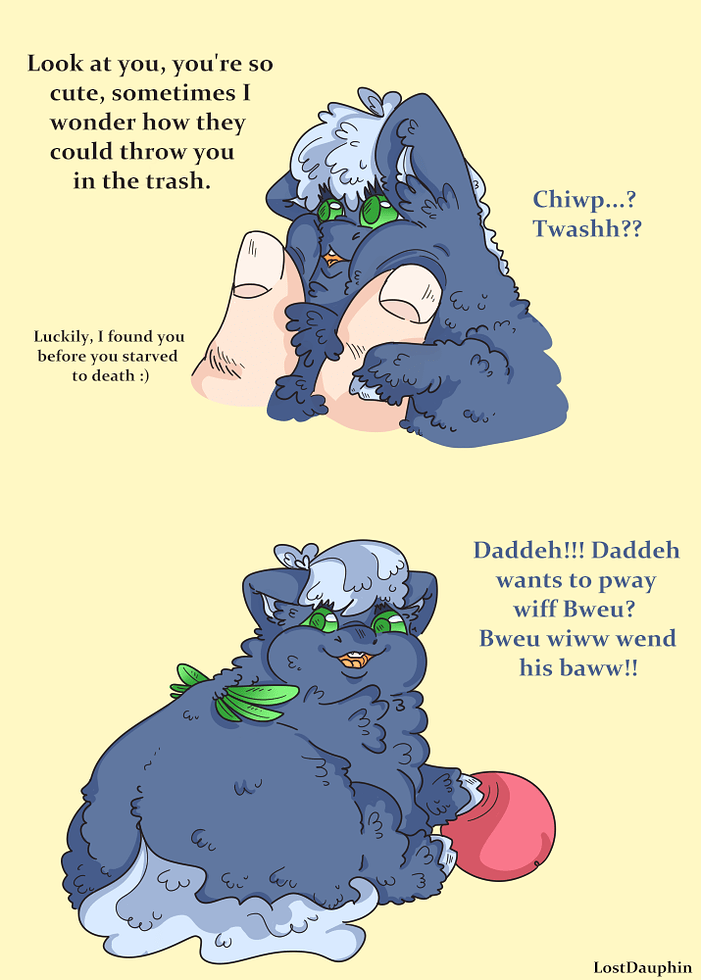 Made at the request of @father_dan_the_man

Those eyes…
Definet1y giving me creepy vibes that might exp1ain the throwing away of said f1uffy. xD
I love this so much I shrieked.

I'm so honored that you made this!!!
I'm so glad you liked it! Enjoy that happy and loving little foal

Thank you so much! This legit made my day much better.
Awww been doing the squeese cheek on me catto, sometimes he dont like it

Cute green wingies

thrown in the trash
How utterly heartless and irresponsible. Good thing someone found her before she died, or worse, became feral!
Super cute! I love how the fluffies body itself looks so soft and pudgy!

Those three stumpy feathers are peak wing design. Cute!
reminds me of a changeling with those eyes and wings!
your art reminds me of a story book
Thank you! They tell me that often around here, it's nice that they think that
A fluffy that shares its toys? Amazing. I'd love a story explaining how such a beautifully colored pegasus with a pleasant temperament ended up thrown away like trash.