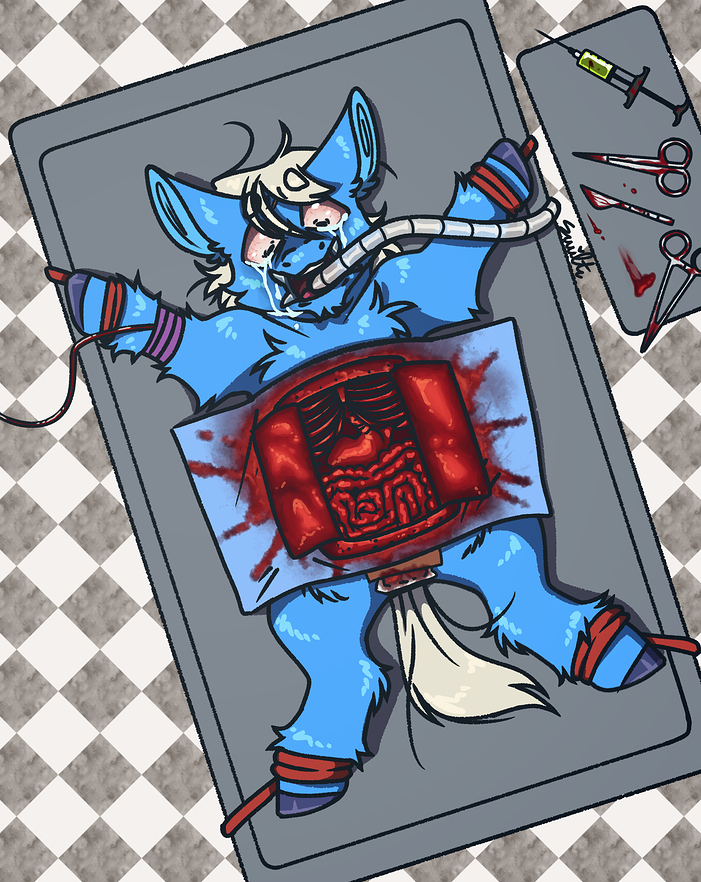 Commissioned by @ifluffybooru
The fluffy is Cloud from this story! Cloud's Worst Day, a Prologue (Writer:IFluffyBooru)
Thank you so much! This is a great preview for what's to come when I finally get off my butt and write the rest!

Is that mother freaking jojo reference?!??
It wasnt my intention but knowing JoJo it could be lol, reference to what?
what I would do in the shed after the kids were asleep
A guy gets stuck in a infinite death loop and being awake and unable to move during a autopsy is one of them
By that logic, literally every death, ever, would be a JoJo reference.
You think of any death and it's canon
I want to lean over it and eat a really messy sandwich