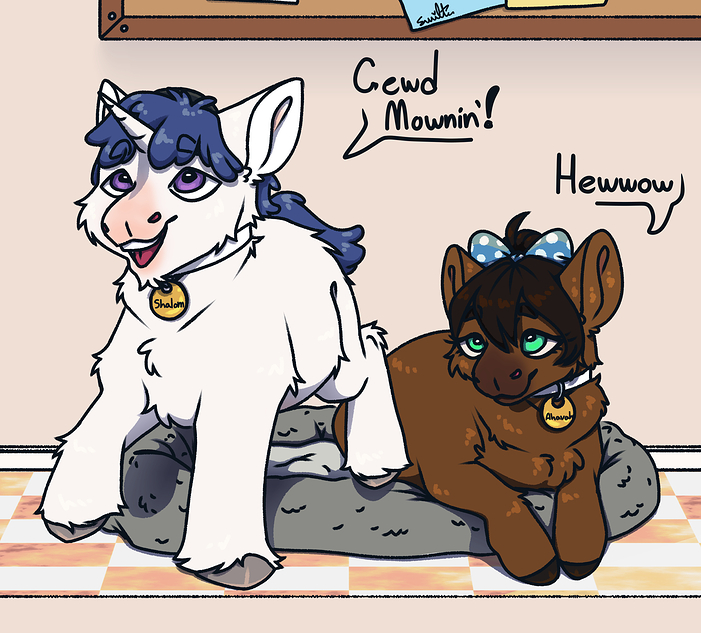 Commission for @DummehBabbeh
ChocoIate and miIk a Ciassic combo.

I love this so much, thank you again!

Later tonight, I'll work on the story about these two. (Guys, if you look closely, Shalom is wearing a kippah, a Jewish skullcap.)
I don't think I mentioned earlier, but "shalom" means peace, and "ahavah" means love. In Hebrew, they're spelled:
שלום
אהבה
Ignore the formatting. My phone keyboard doesn't like switching between left-to-right and right-to-left.
Must glomp.