Such a dapper little house hippo!
just in time for the laser light show, better throw on some rammstein for good measure
He's confused on how a fluffy can be so handsome

I like the hippo coloring! Dapper!
Hewwo, fwuffy's babbeh! Hewwo, fwuffy's honey! Hewwo, fwuffy's wagtime gaw!
He's just missing a monocle and a mustache and he'll be the new face of monopoly!
He looks like me after the crash from
drinking 5 5-hour energy drinks
Aww and its just startin to open its eyes.
I like the neck roll. Lil chonker.
Existence Journal
Day 9: I have a hat on my head. I have no idea where it came from. The lack of agency in my life is concerning. Morale is low.
Why do the foal more looks like a hippo than a fluffy?
I'm expecting the foal to start dancing and singing "HELLO MY BABY, HELLO MY HONEY, HELLO MY RAGTIME GAAAAL" any second now.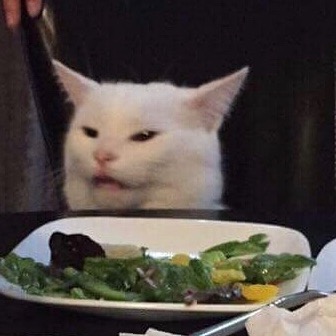 Precisely the vibe I was going for