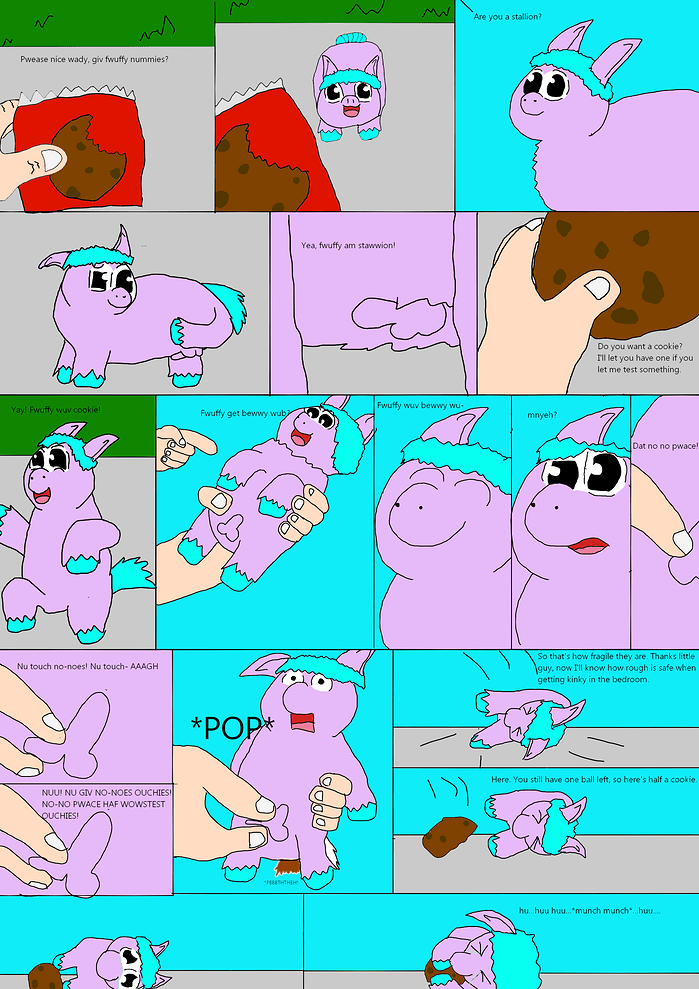 The first piece of fan art I've received. Drawn by SnailKing based on A Cookie for a Test by:Foxhoarder
I love the look on his face when he checks his balls… just to be sure!
WAAAAAAAAAAAIT NOW SHE KNOWS HOW ROUGH IS SAFE FOR KINKY FUN TIME WITH FLUFFYS!!!
This reminds me of a song.
Smarty, has only got one ball
Toughie, has two they are very small
Numie has something simmilar
While mummeh has no balls at all!
I was thinking that too! Because a human males balls wouldn't be that fragile… And she would know how rough with a human…
Guess bronies aren't the only ones getting freaky with fluffies…
this has the same level of food logic as Homer Simpson, except this weak little rat cries.
HoMeR sImPsOn Is FlUfFy CoNfIrMeD?
"Now I know how better to get kinky"
Am very concerned
That doesn't look like your usual style
I would say "whatitdederve-ish"
Harder mommy
Ahhhhhhh my ballls
Very nice drawing. Although, seeing the part where the genital abuse comes in made me wince a little. Overall, nicely done.
i sgill love that he has to check that he is infact, a stallion