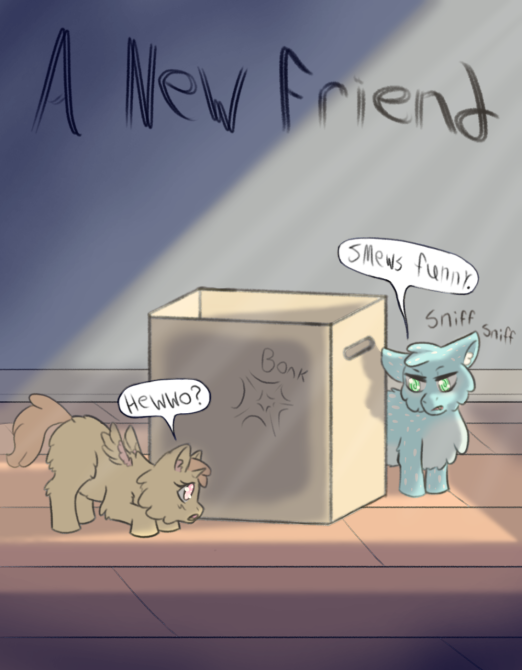 This is going to focus mainly on three fluffies and their adventures/daily lives. Peach the alicorn, Spooks of the cannibal fluffy breed, and their newest friend Nox, a Batfluff.
I haven't come up with a name for the series yet. Just the title for the first issue.
This looks cute,I'm looking forward to it. Great job on the lighting too,I've always struggled with light streaming in through windows.
Thank you! Lighting is really hard and takes a lot of effort.
And it's one of those things that people don't often notice as well,haha!
I like your style,it's very sweet and cute.