Remember the time I made a comic of Dragon Ball Z but with fluffies?
Well in Dragon Ball Super we see Zamasu, who uses time shenanigans to steal Goku's body and then team up with himself from another timeline. So today I had the thought: if Goku and by extension his body-snatcher are fluffies, then how do you handle the other timeline's Zamasu? Would he also be a fluffy so the two match? Would he be a human? Some kind of animal?
… Then I realized it was both cuter and way funnier if he was totally unchanged.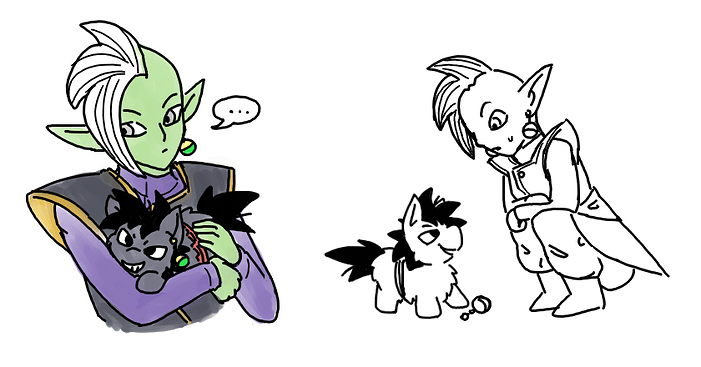 Imagine how strong that fluffy has to be for that bodyswap to be worth it.