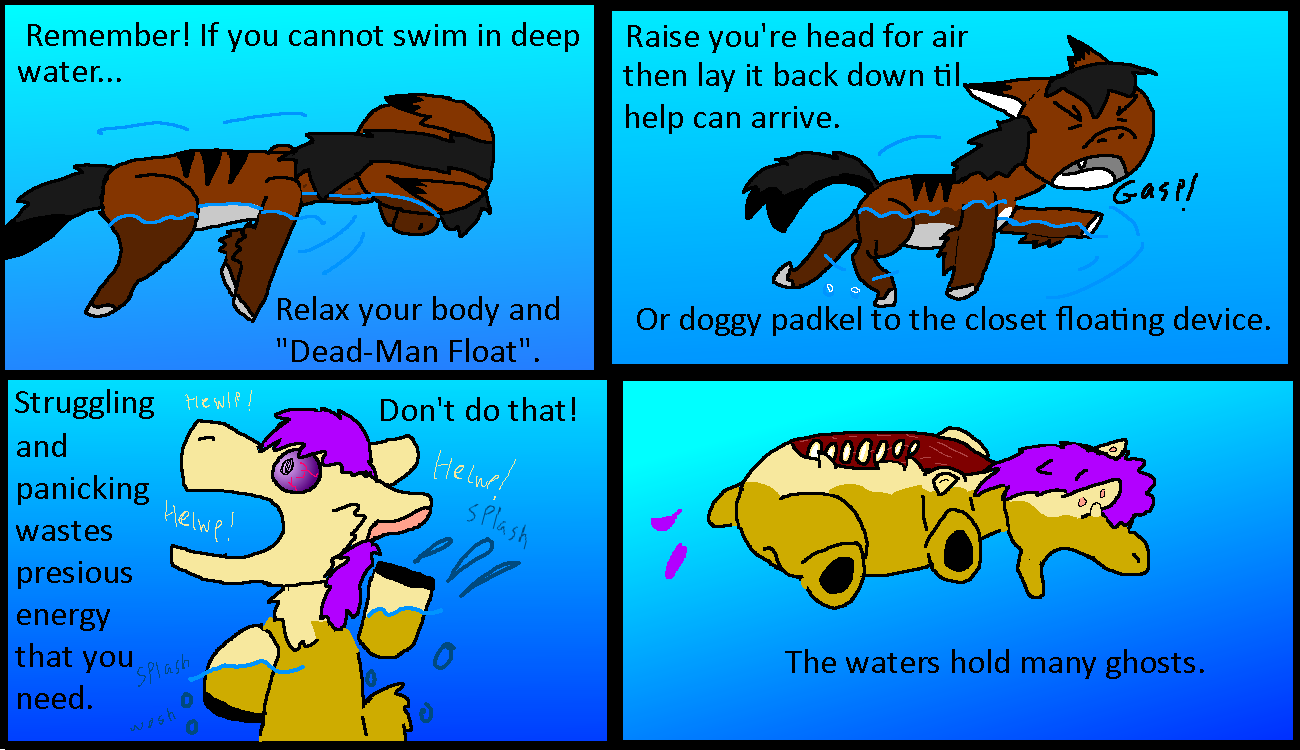 I hate the 3 tag rule cause it doesn't have what i look for and i don't wanna spam the tags cause i dont know what this count as…Drowning, yes, feral, yes, but abuse? Maybe. I want corpse tag.
As you can see that is my first corpse drawing! I dont know fluffy gut antatomy to start so i based it half on a horse where it neck spine kinda dips down and then back up…?? I cant explain it.
But my first major post here! A four panel comic! and it includes your favorites! Dead small horse!!
Expect the brown one, the brown one is going to be our protaganist. She doesn't have a refence yet but if you remembered from the last post, she does have white insides.
No i can't draw water!
Excuse the poor spelling, english is my first language but im super dyslexic and lazy.
I would like critism on my work but be nice please.