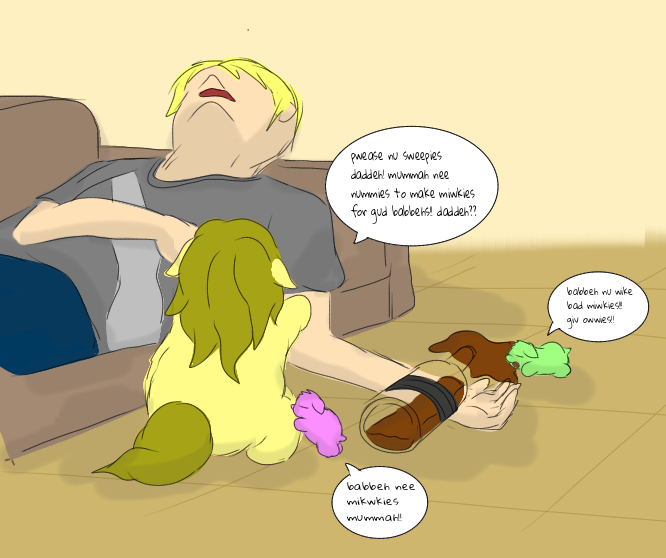 I would pretend to be asleep a lot.
Yeah these little pests aren't long for this world anyway. Let them starve. Or be thrown out with the trash.
Yeeeeeah…that green one is as good as dead.
A teaspoon can kill a cat. Imagine what that'll do to a babbeh.
Siwwy wawas am bad fo' fwuffies, dummy hoomin!