I guess capcom more focus on their R.E. series and Monster hunter franchise.



aw
Too much Lady Demetrescu I think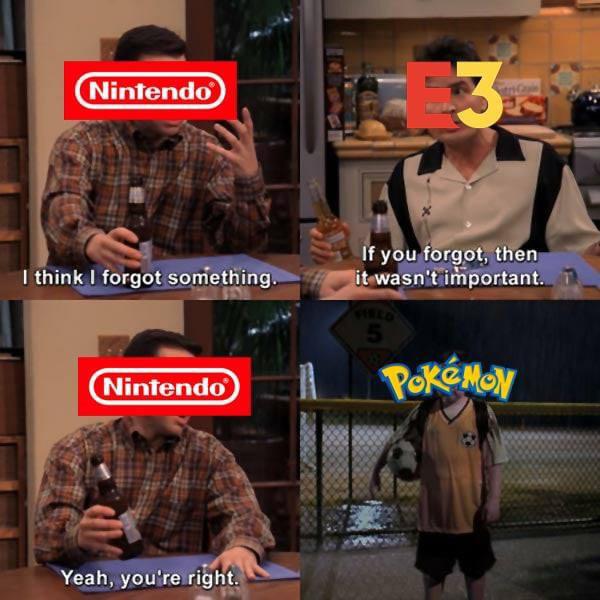 Controllers have wires…?
I keed. Still… Another year without Capcom Vs SNK 3. Or a new Killer Instinct. Booo.
Still psyced about Advanced Wars tho.
Let's see, what panel caused the dad to do this:
A. Take Two for doing a Zoom meeting about diversity in the workplace.
B. Capcom for doing a show with no new content, repetitive news about Monster Hunter and Ace Attorney, and ending the show with E-Sports.
C. Bandai Namco for doing a 15 minute interview about a game that will probably be ignored.
D. A bunch of boring indie streams from Wholesome and Play For All.
E. PC Gaming's cringeworthy skits.
F. Razer making a profit with Covid by making a $99 glow in the dark mask.
take two zoom meeting was so cringy
I thought ppl were just joking about this until I found out it was true …
But isn't diversity good for ya?
diversity is good
but if you paid gazilions of dollars to be in a gaming presentation, at least present a fucking game
Yeah its a VIDEO GAME showcase not a contest on how obnoxious one can be. Everything has a time and a place and they chose the wrong time.
Side note: Sega already hurt me with the remake of VF5 only being on PlayStation. No Steam version,? Cries
Sweet, they announced that?
Quite literally the only thing my old ass cares about.
No sense paying $60 for a game. My E3 2021 is three years from now when that shit is a worthwhile price.
I thought we were discussing E3?
Shit, Nintendo's presentation was pretty good this year. A new WarioWare, an Advance Wars remake, and Metroid fucking Dread? DAMN. Plus, the next Smash fighter isn't another fucking anime swordsman, so that's always a bonus.
I'm not surprised, at how much it costs to own a fluffy.
Yep, its what got me the angriest with E3. Almost nothing worth showing and then you have the audacity to virtue signal…
People are going into damage control mode and simping hard for it too.
"The best time to talk about diversity is always now"
"I hope they have MORE panels like this because this issue is serious"
"E3 has always only been about investors, not about gamers an their wants"
These have been some very real responses to it. Turbine knows my very strong feelings (i.e. Incessant bitching) about E3 2021. Kek