Hallelujah, it's a miracle. For this day forth I promise to only do good and right in this world……
Actually fuck that, more torture and maiming it is
Hello darkness my old friend…
-opens site
brain orgasms for the small dwarf rave ponies content
sleep walks into the site, notices it's back, and cracks open a cold one
Alright, time to see what I missed…mmm a lot it seems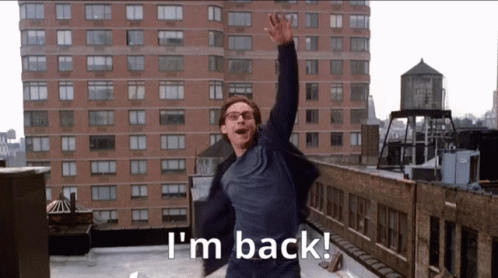 Not me checking everyday to welcome this beautiful site

glad to see everyone again.
When did it shit it self exactly ?
I havent been around much.
Discourse's developers (who created and continue to improve our forum software) quietly discontinued support for a number of server hardwares, including some of the hardware we use.
There was no notice or warning, and boy are a whole lot of other server owners giving them an earful over it.
They finally got around to creating a hotfix for people using the discontinued hardware.
We'll be looking into upgrading our server hardware in the coming weeks.
Yeah that will create customer loyalty, instead of pissing them off enough to look elsewhere.
Well, it's free-to-use software, so the only people paying are paying Discourse for their hosting service.
Which surely doesn't use any of the discontinued hardware.
Well even so, shenanigans like that don't really encourage people to use their services.
Shit. I wouldn't mind throwing a couple bucks here and there every now and then to keep this site alive. Was absolutely devastated when booru disappeared and it took me some time to find this site. I've been very on and off and had no real way of finding the community. I assumed most were like me and kept to themselves. TL;DR I'd be happy to help in any way I can