@Pinkyfluffy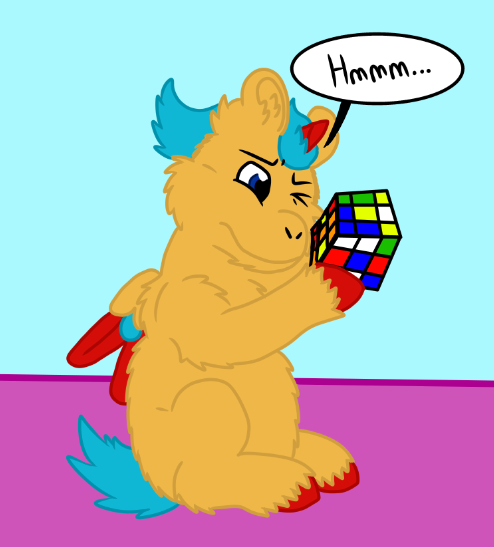 Quick, break the blockies apart and then stack them together in the correct order.
No one will know.
dunk it in paint, instant win
puzzeling. i think if i turn thi- never mind, i only made it worse.
This is amazing, such lovely colors!
Thank you! This was fun to make, and I'm finally getting a handle on my style.
That's lovely, it's very pleasing to look at.
Damn, I know how that feels like. For 2 or 3 years, I've still let my rubix cube remained unsolved.
I got a rubix cube when I was a kid and I still haven't touched it since I scrambled it up.
Really good job.
So funny



Thank you.
Fluffies thinking hard is one of the cutest sights ever.