i have only 14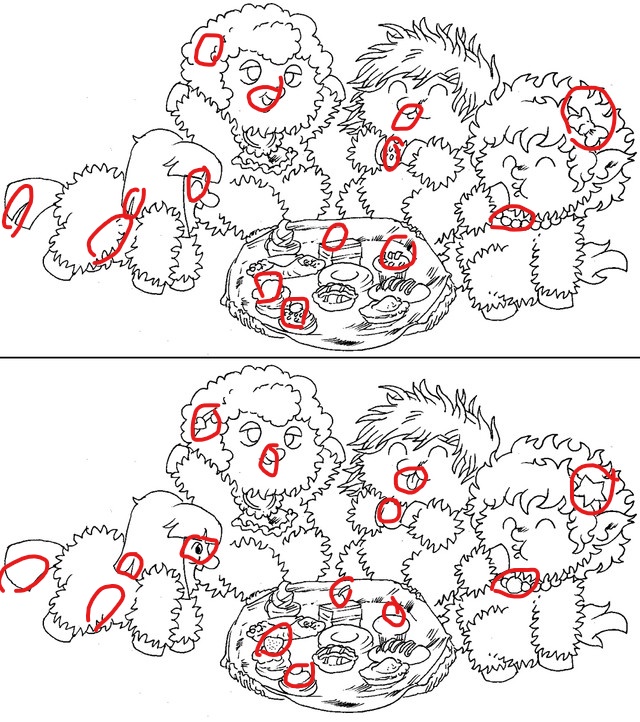 Very well done! I'm saving this for later.
Uuu! Have not seen something like this before!
It was really fun doing this, but i could find only 14 logical differences, and 2 ill logical differences!
Like, where are the last ones???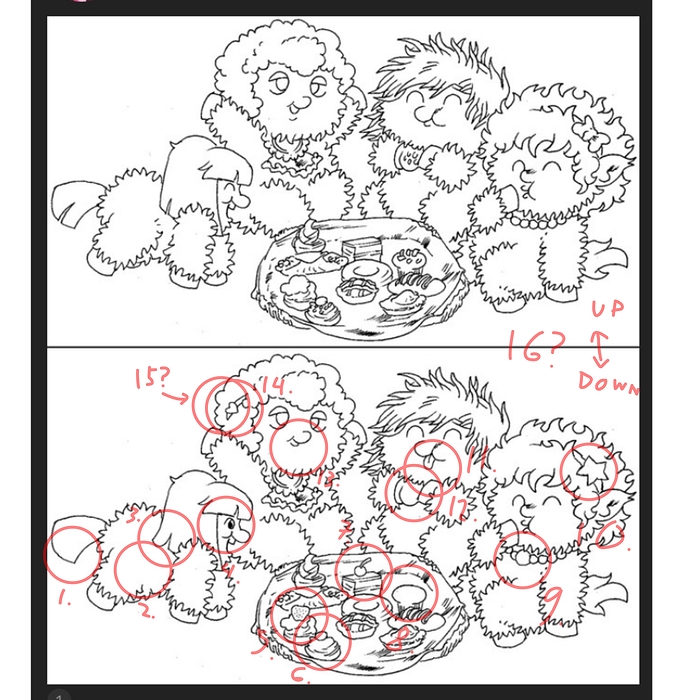 Compliments




I used to love these when I was a kid
Y'know, this kinda gave me a thought. The idea of "fluff cafés", like how there are cat cafés. People could bring their fluffies there like an indoor dogpark or childrens' play place. And children could go there to play too, either to interact with more fluffies, their friends' fluffies, or maybe they don't have a fluffy and smart parents want to see how the kiddo vibes with fluffies before actually getting one. There are cat cafés with adoptable cats, so maybe that'd be a good way for friendly kind-hearted fluffies to end up in good homes. Though, there would also be a lot of kids who could be in a situation where they simply can't have pets, or at least not fluffies, so somewhere children could play with fluffies would be a good compromise. Kids and fluffies could share some snacks together, and for those who don't like running around they could chill next to each other and do stuff like coloring/activity books.
You have a great idea that could go very well (hugbox), horribly wrong (abuse box), arguably well (sad box), or gloriously wrong (moron box and weird box).
I like it

I actually wrote a draft for that, based on the real life PURR cat cafe fiasco:
I never continued it, because the PURR cat cafe story itself is too complex that the idea was way too small for the greentext I had in mind.
That said, I have been thinking of doing a purely hugbox centered around the startup and maintenance of such a cafe.