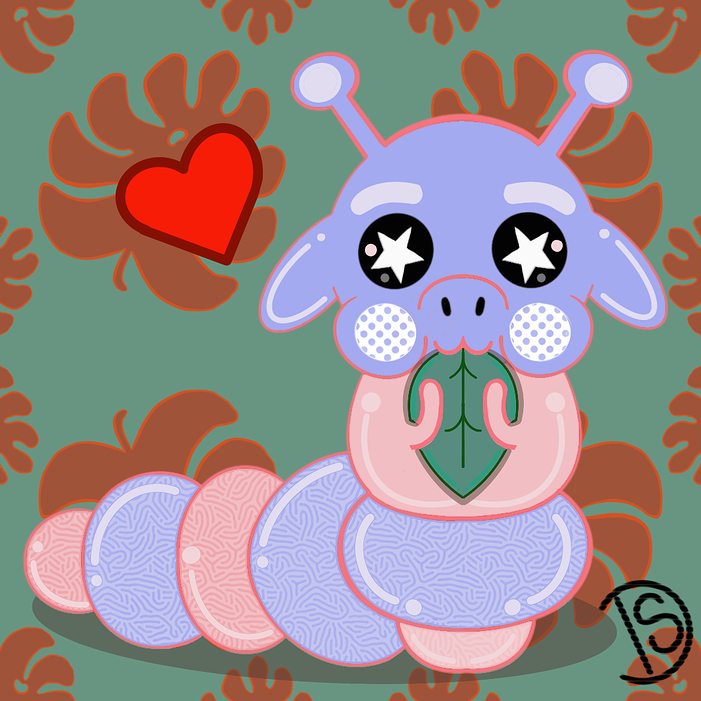 As requested by @SireHeartwarming I have politely given Fluffapillar a leafy snack.

Getting those gains in before he finally transforms into a beautiful Flufferfly. (Which I still need to draw.)
I can't promise I'll get to every request but I'm going to try and do as many as I can. That and I'd like to try and draw some holiday stuff.