Damn that's a big ass pop corn
Just wait until the fireworks start going off in the background.
It's that…novelty fair popcorn. Yeah, that's it…
Making a giant fucking corn was the most logical step after the fluffies. Humanity wins again
One of my biggest fears

Yeah I hear you.
I'm afraid of heights a ferris wheel is nightmare fuel.
Pity that poor fluffy.
They are probably stuck till somebody finds them.
This is why you stay behind the fence.
Do stupid things at the fair, win stupid prizes.
That fluffy is going to shit all over that Ferris Wheel.
I have yet to meet anyone who, as a group, gives less of a fuck than carnies. I've been duct-taped into rides. I've been on rides that have caught fire while I was on them.
They might take the fluffy down if enough people complain, but it shouldn't be expecting a speedy rescue.
…Rides that were on fire ?
You can't let us hanging like that !
And I was more inferring that they would take the fluffy down when the fair closes down.
Assuming its not stuck all the way at the top.
I'm afraid of heights though so i pity this fluffy.
The carnies left me hanging on the Zipper. Which was on fire. They were not in a hurry to get the fire extinguisher. One got the feeling fires were a common occurrence on this attraction. Or maybe all the attractions.
That's awful but sadly it's very true that Carnival workers just don't care
Was on a till'twirl when I was 8 and the restraints came loose.
Held on screaming the whole time as I felt the ride try to buck me off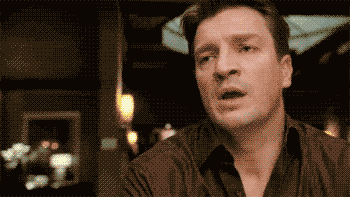 …How the fuck are these people still in business ?
I mean where i'm from that would be reason to throw them in jail fine them, sue them and revoke each and every licence they ever had.
And make sure they never practice business in the fair field ever again.
Carnivals are run on the same logic as the fluffy 'verse. And I'm not exaggerating by much. It's like a real world comedy of errors and corruption.
Brace for feral poopie shower ferris wheel!!!
I'm pretty old and lived through a great deal of stuff like that when I was younger
The playground equipment we had when I was in Grade 1 was awful, with no plastic, just metal and hard concrete below.
It's nowhere near as bad these days of course
*Edited: I'm watching Firefly right now lol
Some times I wonder that if fluffies were real they wouldnt be the craziest fucking thing walking around on this planet.
Hope it wasnt rusty and falling apart.
Oh and for anybody interested I posted a december prompt list.
Mostly just sharp and really hot in the summer.
Remember burning myself and nearly falling off the slide