"Papa Smurf, what's that?"
"Don't ask questions Brainy!"
AGH! KILL IT WITH FIRE AND ACID!
Now she can give footjobs
Yes, that's the first thing I thought.
welp, that's a plus… I suppose…
Not freaky enough, lets do an alternative makeover. Drive home the fear.
it looks like a failed mascot from the 80s… which is ironic, cause fluffys
Does it still walk on all fours, or does it walk upright? I must know
"Thanos should have killed all of us."
Steve Rogers
all fours. Happy nightmares!
Thanks, I hate it

Very well drawn
and I loathe looking directly at it
Well done

I still think she's cute… kind of.
Must be that the body and head were spared.
When you try to be realistic in Spore:
someone with a foot fetish will abuse this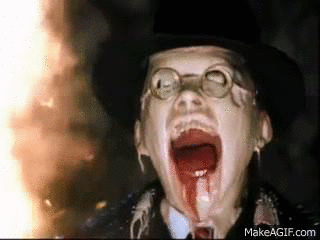 Its so uncanny my god, that face is cute and lovable and I could even get over the hands…but the feet dear god, they're sending alarm bells all over by brain, I think it would honestly be less terrifying if that fluffy had two sets of hands like a monkey
My degenerate Weeb ass' first thoughts: Oh no, Naruto Fluffs! What kind of justu would a fluffy be skilled with? What kenkigenkai would they have? Can it go toe to toe with the Rinnegan?
They got hands

…and its green​:sweat_smile: