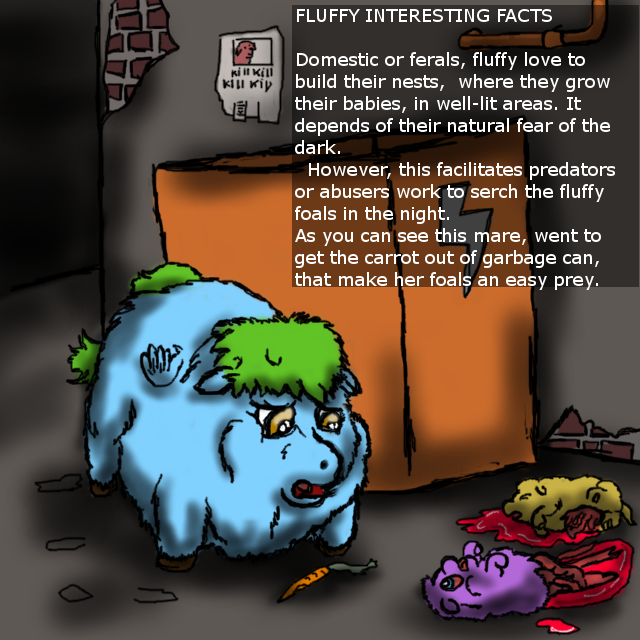 To be fair, the babbehs would be easy prey even if the mare was there to "protect" them.
Typical but other than that nice fact.
Either she just run away screaming like an idiot, or dash to tell the abuser bout " wuv n hugs "

Or simply provide an entree to the foal's appetizers. They're about as dangerous as a rubber ball.