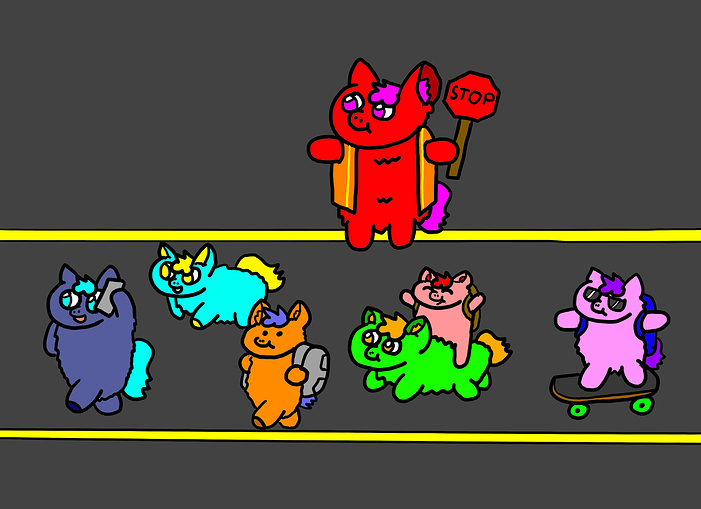 idea by @Ace
These are so cute I want to eat them. Is this cute aggression? Is this the rage I see in women shaking and pinching a fat baby leg?
And it's so crisp! It's streamlined and simple and consistent. I wish I had the skills to animate this.
Cute!! Wish I was as cool as the little guy on the skateboard.
I honestly don't know what I find funnier, this piece of art or the idea of fluffies having a functional society. That being said these illustrations never fail to make me smile so i wouldn't mind more of them.
Omg this is flipping adorable
"Are there really cars in Fluffy Town? I thought Fluffies couldn't drive."
"Oh there's no cars, but once they found out what a crossing guard does they were so excited at the idea of helping each other that they just made the job there and then. Hell I think they even paved an entire road system out just for the position."
"That's dumb as hell but fuck does it sound adorable."