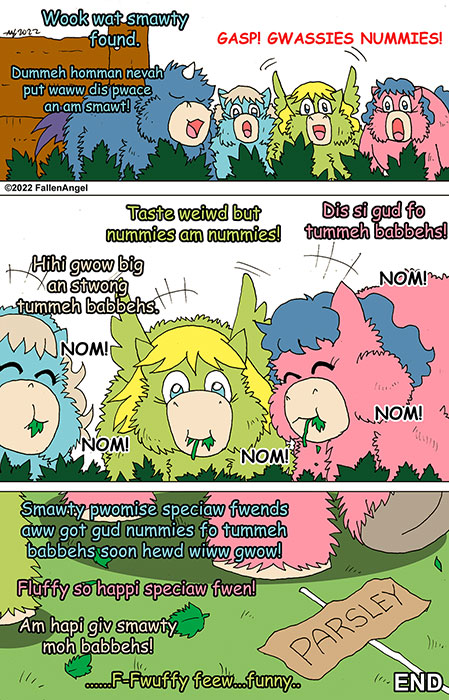 Someone clue me in, why is parsley bad?
It causes miscarriage for pregnant mares an organic way to get rid of unwanted babies as well can be mix in skettis too.
Is it just the comic, or it's actually a real-life thing, that parsley can cause miscarriage in animals?
Only in fluffies, a fictional effect. From what I know.
NO, please don't end.
I wanna see the next 5 minutes of their hell.
Real life too
Pregnancy: It is LIKELY SAFE to consume parsley in food amounts. But parsley in larger medicinal amounts is LIKELY UNSAFE to take during pregnancy. Parsley has been used to cause an abortion and to start menstrual flow.
Plot twist: Smarty knows this will kill the tummeh babbehs.
Oh Shi- I did not see that cuming

Oh! I didn't know that I thought its only for fluffy lore.
I checked it oh my! @fanguy11
Yes! Love it. Eat all the parsley.
There was a plant the ancient Romans used as a contraceptive, and it went extinct because those randy buggers used it that much.
Silphium, it was called.
Also known as, not making this up, laserwort.
'Tis a shame nobody can find silphium seeds or preserved tissue samples to clone/cultivate to bring the plant back.
A few years ago some archaeologists found some 2,000 year-old seeds from an extinct date palm. Some seeds actually sprouted into trees and began producing the first seeds of that species since biblical times.
Damn, Smarty took out his whole harem in one move.
I'd feel bad if it wasn't so fucking funny
Actually, I found some other articles on silphium stating that since no one today knows exactly what species of plant the term "silphium" refers to, the plant may actually not be extinct after all. There are several "giant fennel" species alive today which very closely resemble the classic description, and even have similar (if varying) effects.
I mean… technically, they did it to themselves.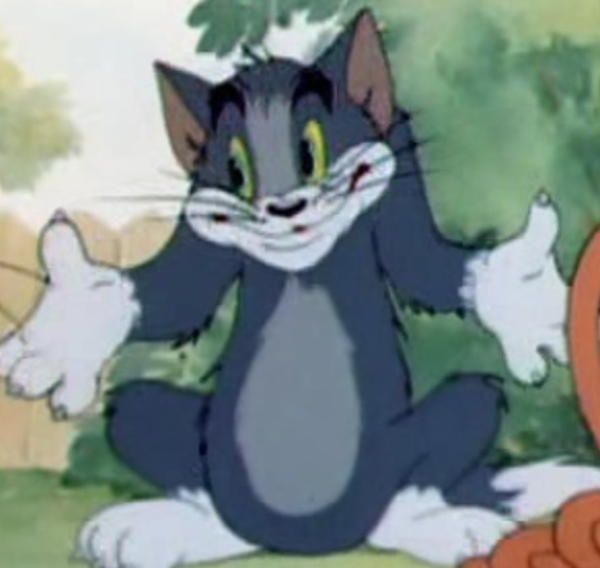 He thinks he outsmart the farmer as he was constantly pestering to get to his cabagges and corn, and met with a water hose and a good strong fence.
Then the farmer remembered the parsley😈
So that smarty has/had a fucking harem?
Yup he fucked 3 feral mares and hoping to have a huge herd after…