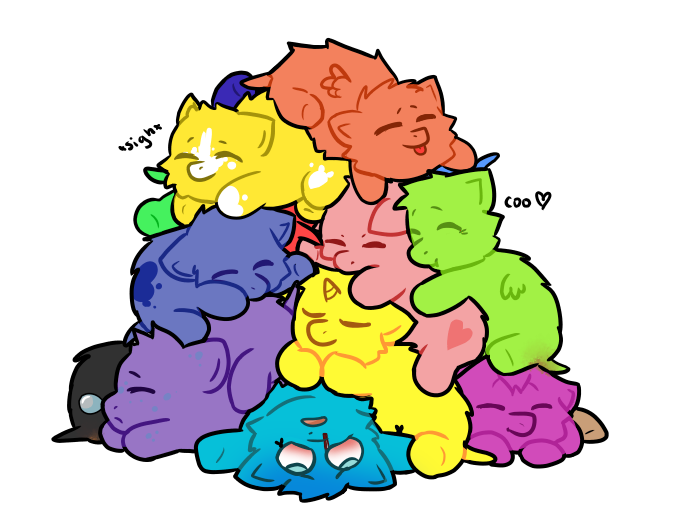 Looks like the weight of all that fluffy love became too much for little blue on the bottom of the pile.

sticks my hand in fluffpile
Careful to just touch fluff. If one of them is turned the wrong way fingers might end up where they shouldn't and trauma would ensue for both fluffies and human alike.

But, I'm not human. I'm a reptilian frog person. So, I'm fine.
Point taken. I should probably keep my paws out of the pile of fluff though because the little things always start to squirm in such a way it's hard to keep the claws in.

This is beyond cute

This reminds me of this video but instead of purring kittens it's chirping foals.
Poor blue

crushed with the weigh of luv?
Look how happy they all look, the blue one even has his eyes rolling into the back of his head in joy.
A "wuv coma", if you will.
I guess the blue death one didn't get any air.
But what if this is a trick, what if it's a mimic disguised as a cute fluffpile?
Adorable though!
There's what lools like a changeling in the back…
This is the cutest thing I've seen in months! Aww yes, sticking your hand in the cute little fluffpile would be the best thing EVER!