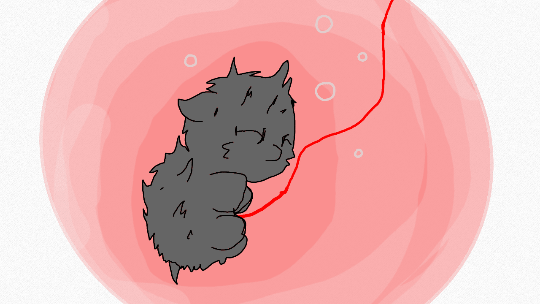 There just aren't enough fluffy abortions posted…
This isn't controversial. Controversial is for something that makes your eyes bleed or question your humanity/reason to live. Abortion and/or gore aren't controversial.
"Abortion is not controversial" -Dragon_not_found
Plot twist, it's still alive and gets fired out of the tube like a potato gun, chirping as it flies.
Love that open mouth bit of shock.
So cute! Oh well. Bye-bye baby! Believe it or not you're a lucky one.
This reminds me of the first fluffy image I saw on 4chan back when fluffies first started. All I can remember is the dad taking his kid's fluffy to the vet, him complaining that he didn't want it pregnant, the vet injecting it with something, and then the fluffy crying over her aborted foals.
It was one baby why, it wouldn't be that big of a problem (looks back at other comics where it only took one baby to be a evil master mind) ok never mind
Good animation man