Well, you know what happens next
He doesn't.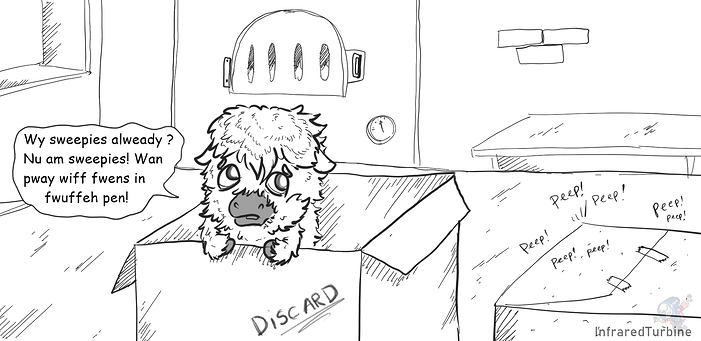 ---
For commissions, illustrations and so on, feel free to contact me!
Ah yeah it's burnab1e trash day.

"Oh don't worry, you're going to a new pen, with the best warmies ever."
"Weawwy, how wawmsie?"
"About a thousand degrees or so."
bestest warmies ever!
or should I say forever ?
Set a Fluffy on fire, and they'll warm the rest of their life.
It's a service we provide here at Bestest Burnies LTD
Excellent! I think deep down it knows what's to come
How would this fluffy taste like?
They don't get incinerated and the kindly custodian takes them home to his grandkids?
Warm love in a different way.
He discovers to his misfortune he is immortal as well as non-extinguishable, and achieves the long dreamt of forever burny hurties and learn how to scree forever?
Hehe I see that furness back there and only can imagine😈
I take the foals are next?