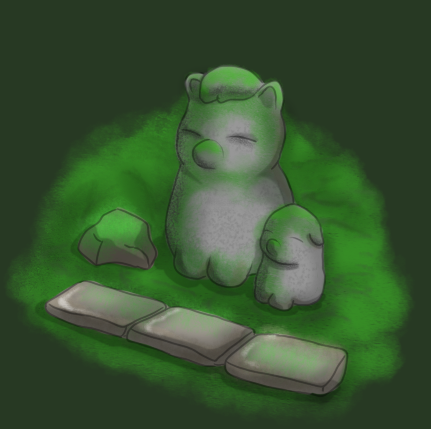 Cute much like the Jizou san on some parts in Japan road.
I love it!!!



Are these like pond guardians?
Pat pat the stone fluffs for good luck :3
Damn, someone got to make this comment before me.
Really dig the 'stone guardian' aesthetic here, carpdime. Very minimalist but there's something incredibly appealing at the same time.
Real talk, people exaggerate how bad this is.
You aren't supposed to get every seed.
Spoken like a non-completionist
That is if you don't want to 100% the base game. After the first fifty I wanted to strangle their little woodland bodies because of how obnoxious they are
The idea is that you can take any route through the game and still get enough Korok turds seeds to max out your slots by the time you get to the final boss.
Yes and I did that, aaand then I made a list of every Korok seed I was missing. I still don't have them all