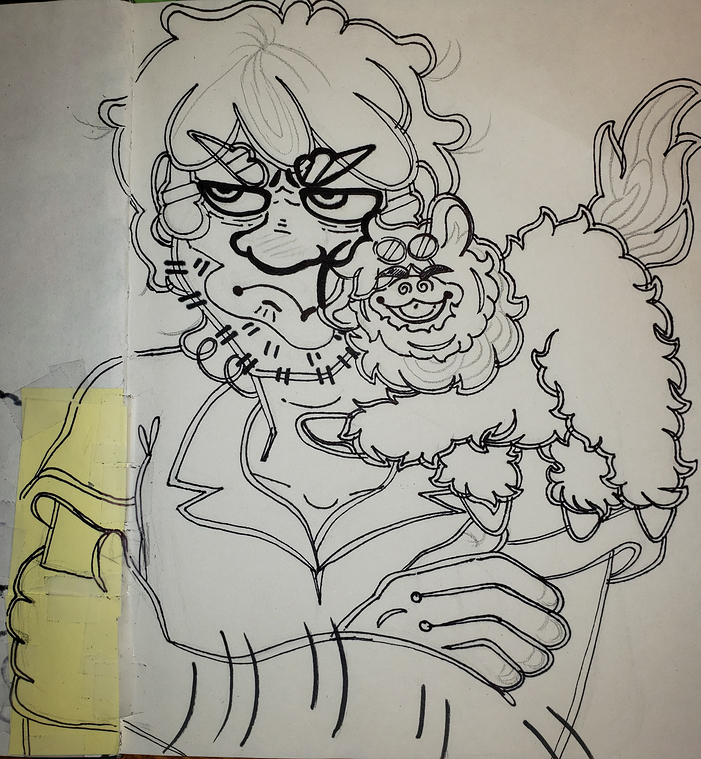 Wanted to draw Merick being annoyed by Snack's affection, so here we are.
Logically I know this art piece isnt turning out bad but I dont like it much. I was having so much fun making it but now im not too sure.
I cant pinpoint what I dislike about it. Is his body too big? Are the hands ugly? Is it how I drew the shirt? Is he not exaggerated enough?? I DONT KNOW (At least Snack turned out perfect).
Probably just unhappy with it because I'm up in the middle of the night and it's SAD BOY HOURStm
Enjoy the thumbnail sketch too because why not