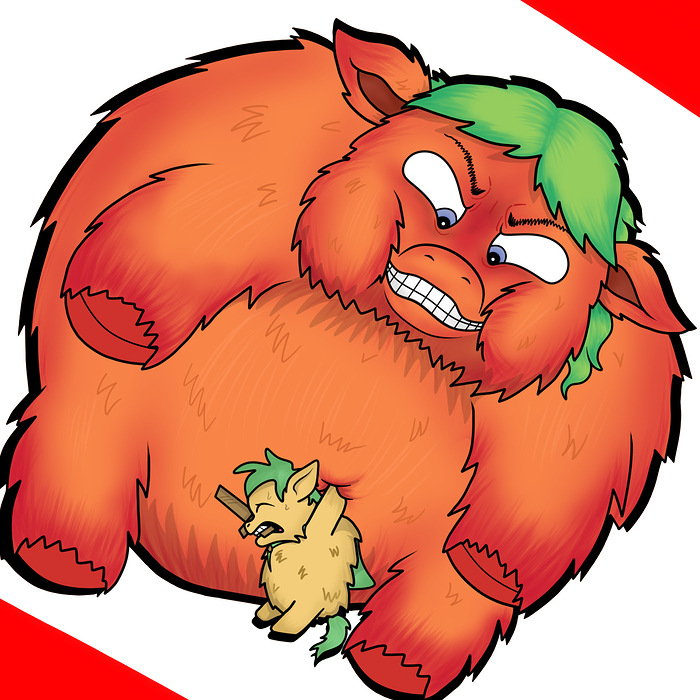 Bubbles by The-Master-Butcher
Kevin by SqueakyFriend
THE FINAL BATTLE IS HERE!
Oh lawd the art went to MARAKASAYA?! Eeeeeeee!!
tbh, after last round, does Kevin even have the strength to go on?
No, but does he have a choice? Also no.
Kevin win!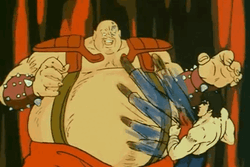 I wanted to draw him something like this but Kevin's legs were too tiny to draw them bent correctly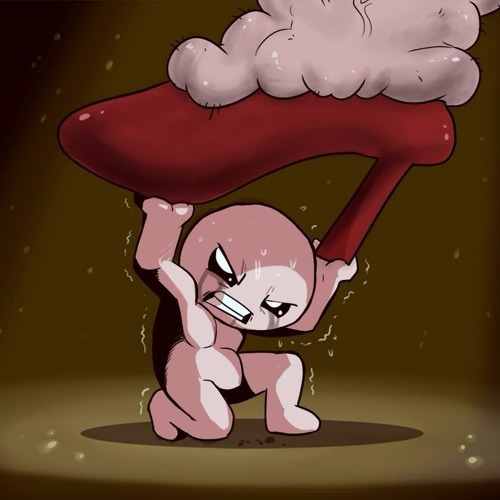 It's still good to have a clear vision for what you're trying to get across. The immense weight crushing down on him is plain to see in your drawing!
Oh geez Bubbles is creepy-looking in this one! Now there's an enemy I wouldn't want to face; do your best and don't get crushed, Kevin!
No! Bubbles win!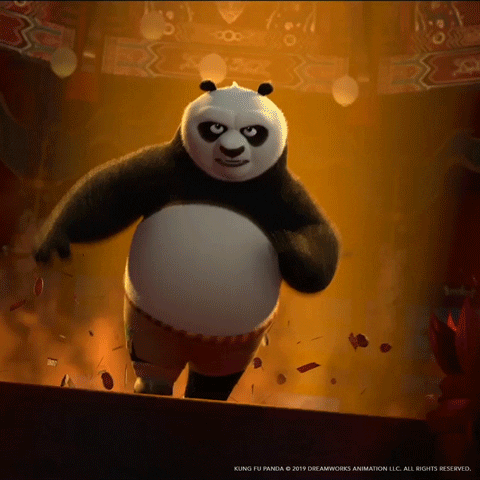 Holy f-! How big is bubbles!? o-o
Run for your life Kevin!
Bubbles reached her goal.
If this isn't confidence, I don't know what is.
I want bubbles to survive at least. She was just a fat freak and made it this far.
I love Bubbles so, so much. She's just an insecure, misguided little fluffy who wants to feel better about herself.
All the fat phobia and misogyny she's pelted with makes me sad. It's her heart that matters.
And she is getting absolutely destroyed by Kevin.
Just wanted to address this and make some corrections. The fatphobia aimed at Bubbles here amounts to an Austin Powers joke and some people commenting on how big she is in the image (Marakasaya appears to have gone for a David And Goliath interpretation of the fight); and there is no misogyny present in any form on this page no matter how hard you squint.
AnywY, with that out of the way, Bubbles is one of my favorite contestants.

I like to think this is part of her evolution as a character, tbh.
My headcanon is that Bubbles started out timid and searching for confidence, but learned the wrong lessons and became a bully. Her downfall here is something that she needs in order to humble her again and get her out of this power trip she's on. By the end, she'll be her more confident self again, but wiser, having realized that she isn't invincible. It's a perfect arc for a fallen hero redeemed.
Maybe she and Kevin will end up bonding and being close friends afterward. Bubbles seems like she'd be the pleasant type when she's in her safe-room. Perhaps she'll even pick up mothering Kevin where Rotter left off.
I was not at all talking about anything you said! I'm sorry if you took it that way. I like Fat Scot as much as the next person.
But throughout the event, both in chat and in comments, I've seen bubbles referred to with things like , "that fat bitch", etc. To many, being fat and a mare is the sum of her being.
I said so in chat already, but bully-vs-victim is a strong theme in Marakasaya1's art, and to me it looks like that is the lens he's approaching this fight through. I like how each artist gets to add their perspective to the fights they illustrate! But in this case I don't think it's doing Bubbles any favors in the poll.
If we had Kevin straddling Bubbles' throat, bashing her face bloody whilst leering sadistically, with Bubbles looking panicky and innocent, and with the size difference less extreme, I think Kevin would have done poorly in the poll.
But with Kevin having no motivation past survival, and Bubbles being motivated to restore her self esteem, I see why Marakasaya1 chose this perspective.
Exactly what I wanted to archive with this drawing!
They bully her due to her big size, now that she's been winning she feels powerful and now she bullies the small size
Yup, at the end they both are victims who managed to get to the top
I knew Kevin was going to win, but to be honest, I didn't think the votes were going to be THAT far apart. Even between Kevin and his previous opponents there wasn't such a big divide.
But I don't mind, I like Kevin. Maybe he can get a better prosthesis as a price for winning, in addition to the award.
@Fluffus I think you have a point with her getting less votes than she might have done because she's portrayed as a bully here. Kevin would still have won, but maybe the difference wouldn't have been quite as big.
I don't like the word bitch either. Off topic, but this is also why I kind of dislike the term bitch mare syndrome that has been used quite often lately. I think there could have been a different name for it.