Hello,
So this is a commission for Mr_Owl.
Probably to understand it better, let me explain: This is part of a Russian old movie, called Kin-Dza-Dza! You can basically find it subtitled in English here.
I hope you enjoy it :v
Thanks to @Somethingcheeky for giving me permission of using his fluffies' style in this specific illustration, as requested. Thank you!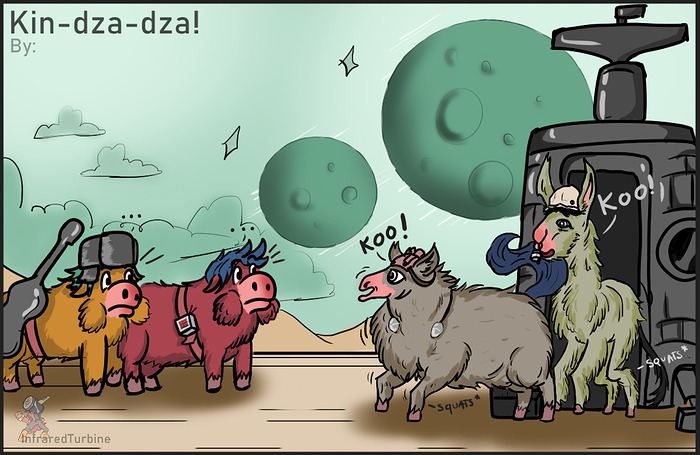 For commission of ideas, stories, comics and so on, feel free to pm me at any time!