like shes just watching them beat the shit out of eachother with a smile on her face.
How did the box get buried without disturbing the ground? In an alley no less?
Babies should be dead without milk within days at most. To say nothing of oxygen.
Unless they're some kind of Fluffy immortals.
Now this would be interesting to see.
Well there is one no matter what is done to him he always lives the fluffys na m.h e is racecar
I've seen two different ones like Mai-chan.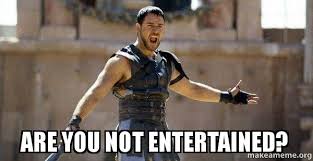 Lemme tell you about a high spirited fluffy called Bomba…
I would like some context, myself. Are those her foals? Does she know they are down there?
oh now this is neat as hell.