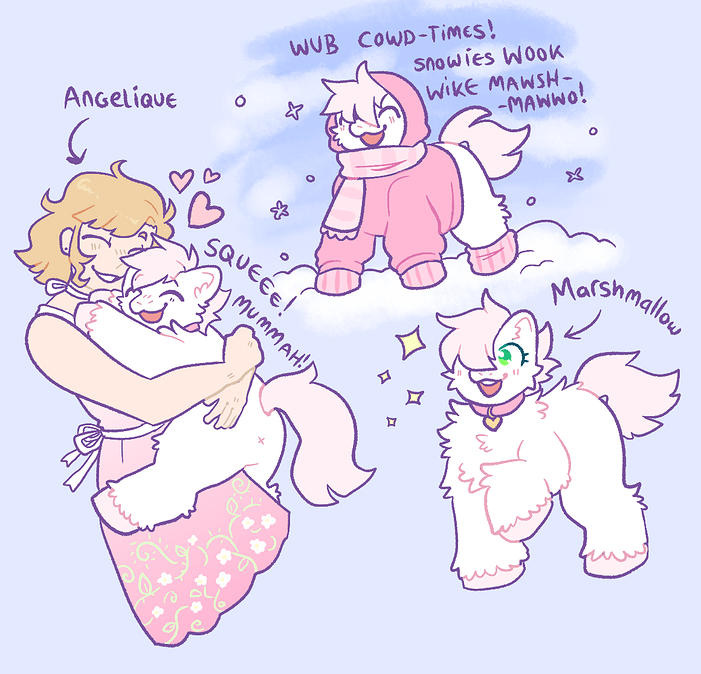 Marshmallow and her owner, Angelique!
I adopted Marshmallow from @Biorb_Biorb ! When these two feature in lillith's storyline, Marshy will be a foal as pictured in the original adopt, but for this pic she's grown up.
Marshmallow is boyish and energetic, but was very anxious as a foal. Angie could barely leave her alone otherwise she'd just cry and cry until she got home. Though as she grew up, her seperation anxiety lessened. She insists that Angie cut her mane and tail short, as it gets in her face when shes adventuring! (…climbing around the saferoom). despite her boyish-ness, she loves pink! she even bothered Angie enough to have her brush some light pink dye into her mane to give it a sugary pink look- her natural mane color is the same white as her coat.