I can think of a way. But it's quite horrible.
I want to know! Curiosity kills me.
Interesting idea for abuse. Dissolves in water, stomach acid. Other orifices…
Can't think of any other purpose though.
"OTHER…"
Orifices???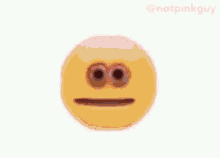 New from Hasbio, Babbeh Beans!
Have a mare who won't stop asking for babies but she's fixed or you're not ready to breed her? Or maybe you want her to practice for future babies. Say hello to Babbeh Beans! Simply buy one out of any conveniently located Foal-In-A-Can machine. Then gently insert the easy to "swallow" capsule into your mare's "special place". Within 20-30 minutes, the capsule will dissolve, and the time tested Foal-be-Gone abortion formula will cause authentic contractions that will rebirth the micro-fluffy inside the capsule. Your elated mare will be convinced it is her baby and happily play with it and attempt to nurse it. Thanks to our guaranteed chemical formula, the fluffy will be voracious and eagerly attempt to drink despite the lack of milk and it's fully mature age. And no worry about cleanup, the fluffy is unable to defecate and will expire in 3-4 hours after the pod dissolves. Just tell your mare she raised it great and he's found a new home!
Caution: do not use more than once every 40 days or permanent vaginal damage will occur.
You're right it's terrible, but fuck I love it
I'm seeing the alternative medicine places here selling it as a cure-all for anything due to the fluffy's immune system. Which you'll digest and turn into nutrition, offering no actual benefit.
I love your style so much dude
No more than me yours! I even have the '' Notes on Fluffy Biology '' document illustrated by you.
Your style fascinates me and has inspired me a lot in the short time that I have been in the community.
Fucking brilliant
Now I'm thinking of sponge capsules
So you win twice

Pack them in there with other spherically pressed ingredients to keep themselves entertained.
---
"Did my pill just talk?"
"No~"
"Nu num pwacebo!"
I love this idea way too much.
You could also have the alternative of people with unbirth fetishes. Have someone lube themselves up and stick it up there to "birth" the fluffy.
I actually considered putting a little warning about not using them on humans.
But that would totally happen. Though, personally, I imagine the more popular illicit use of them would be up the butt. Like gerbiling.
Micro fluffy…turn into …ol fashion medicine

I see it as a good fifty/fifty vag and butt. Women have gross fetishes too. Though tbh, I can only imagine the black market for that too. Selling unsealed micros in pill form so the owner can unbirth and raised the micro.
Next time on "Vore that fluffy" lol