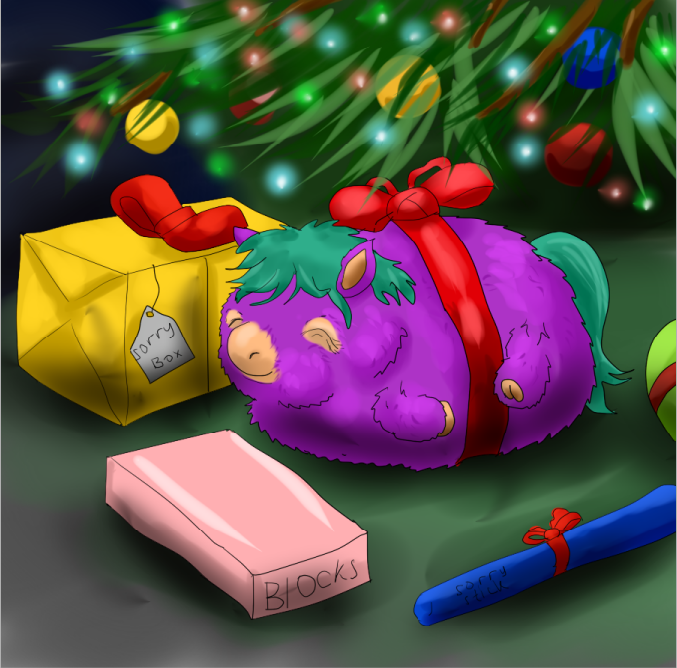 Do not open before Christmas!
Every time AK draws a hugbox pic, an angel gets his wings.
Instructions unclear. Fluffies butt has been kept sealed until Christmas. It has died.
For me? Squeee!
… Probably not for me though.
I hope the kids are gentle with the foals. But not TOO gentle.