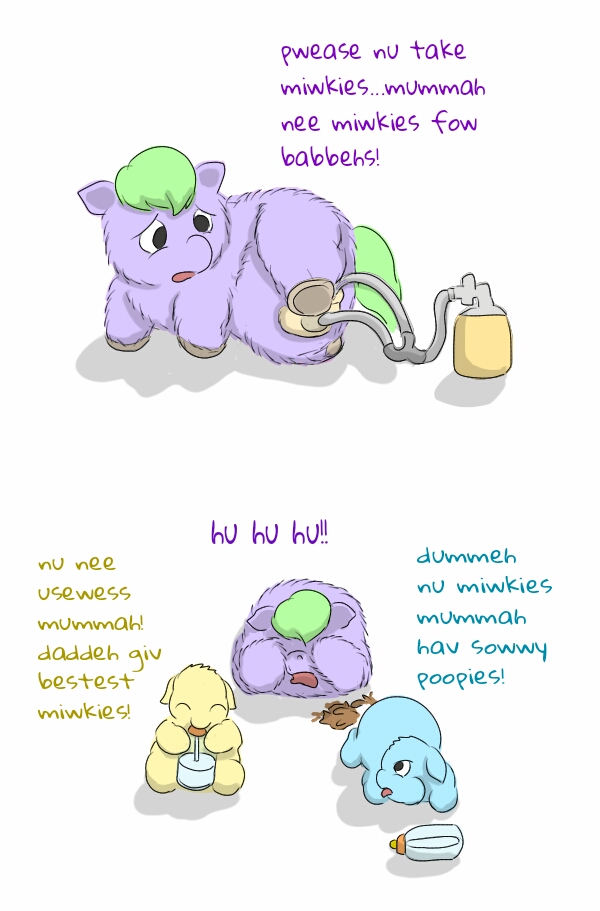 Variation of a concept from FluffyFella.
So young, yet so sociopathic.
Ooh I like this, complete separation from the parental unit with no loss of profitable foals.
Because god knows how much a Fluffy can hold a grudge
this is just ridiculous lol.
"babbeh wub mummah, mo dan anyfing"
"here's some milk, foal."
"babbeh haychu mummah, mo dan numming poopies!"
Kill the foals. Grind them into food. Force feed the remains to mom.
Nah, grind up the mom and force feed her to the foals. They have 3 days. If they don't finish they get stompies