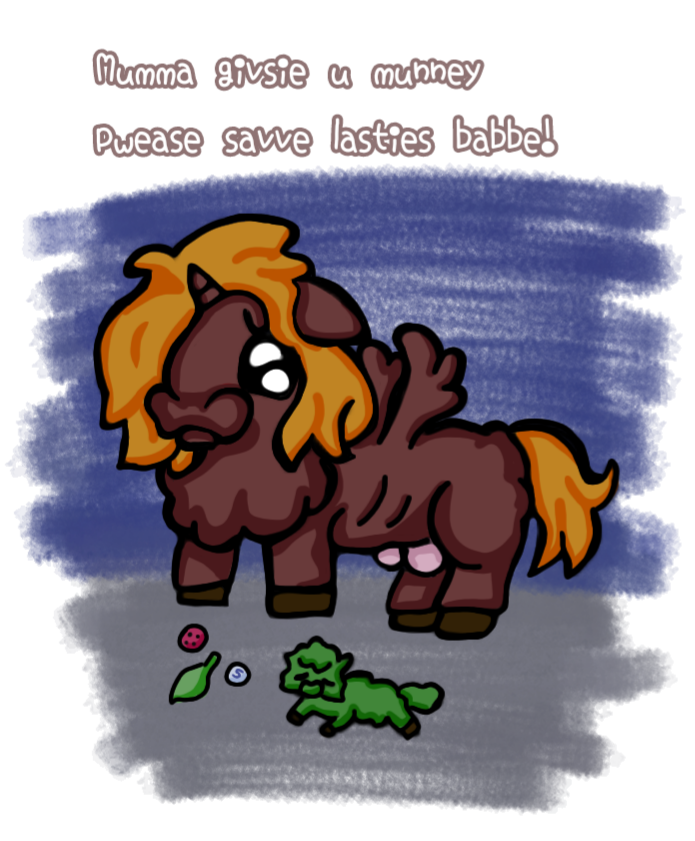 First time posting so here we go
Hello and welcome to FC.
If you have any questions don't hesitate to ask.
But don't forget to put your name in the title.
Ugh I love the babbeh so much.

There we go much better.
And don't be afraid to comment or reply we don't bite.
The emaciated mare makes this all the more wretched. Great work!
welcome to fc!! i love how pathetic you managed to make these look
considering she's both smart enough to know what money is and selfless enough to save her foal instead of herself she's good in my book. i'm weak for brown fluffs anyway
Love your style! We will be watching your career with great interest.
"I'll consider it a downpayment. You'll serve as collateral until you've earned your keeps."
~Takes everything~
Welcome to the community! Entering with a bang I see, good sadbox is hard to get right and you sure hit the nail on the head.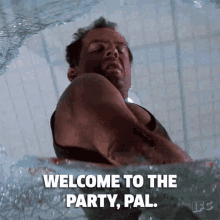 I like your style. It's simple but the eyes are super expressive.
Great first post.
And welcome to FC