I'll help you, pathetic vermin. But not with medicine. That is poison sold by big pharma. But lucky for you, I am an expert in essential oils.
xD
no :v
the only way to save it now is to pay 1 000$ to Jehovah witnesses :v
Dat babbeh needs miwkies!
The babies eyes seem rotated to me, and it's creeping me out trying to think how sideways eyelids would work.
Reminds me of Grunties.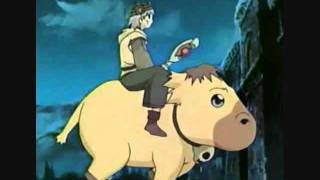 Only my heel splitting your skull will cure you little one
I dig this style, especially for the foal.
that mare is asking to the wrong person, she should ask of a veterinarian instead.
Foal's got a thousand yard stare going on. They've clearly seen some shit.
My immediate thought as well!
Sure thing fluffy! Traditional Chinese medicine has all kinds of treatments, from acupuncture to bat feces!
Make a deal, she can save her foal only if she let her sell as a milkbag and her foal to. If the foal is a male, then sell him as pillow fluffy only.