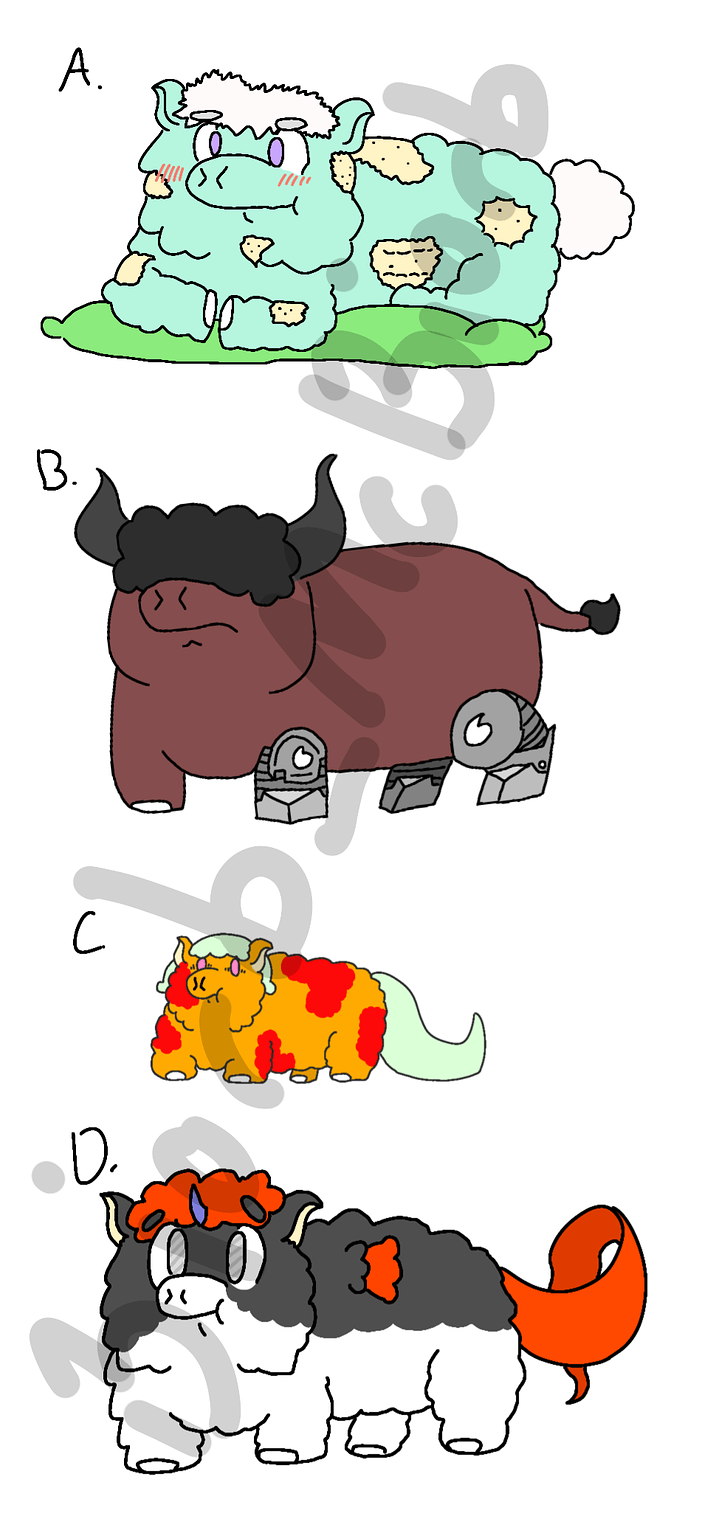 So i ve been doodling more and more and im at a point in my art where i cant stop drawing fucking fluffies, i have pages worth of sketches of unique fluffies, so this is my first round of Adoptions!
A. Steven is a Rescue, this Fluffy was attacked by a cannibal female fluffy and survived… he developed a strange crush on her and… is weird about pain now, he calls biting 'special nummies'… [CLAIMED BY Pinkyfluffy]
B.Tyson is a Fluffalo, and was bred for Fluffy fighting, but was adopted and taken at a young age, he is a triple amputee but has since been given cybernetic enhancements, he also he like lemons… for some reason.[CLAIMED BY Thatmotherfluffer]
C. Minnie is a Teacup Bowl Fluffy, she was resuced after surviving a feral dog attack, which killed her whole herd, she lost her special friend and all of her babies, shes a bit of a nervous wreck and needs a good home. She suffers from anxiety, Paranoia, and night terrors…
D. Ace is a special case. Ace is fully blind, after being abducted by a high end breeder, he was blinded permanently, but keeps a very happy disposition, he spends most of his time sitting and humming to himself. [CLAIMED BY DisastrousApricot]
They are all first come first served. Their names are NOT set in stone, so if ya wanna swap em with something thats fine!
(Also if you do decide to use then pls @ me ao i can see or read about them!)
[These 4 are exsclusive to the FC teehee]